The ultimate guide to digital lending for financial services providers
Learn how to transform the customer experience, your operations, and your bottom line with digital lending solutions.
For financial services leaders ready to adopt a digital lending strategy, the stakes have never been higher. Today's consumers expect the same excellent service from their financial institution that they receive from their online retailers. And lending teams expect greater efficiency — they know it no longer makes sense to spend hours on arduous, manual tasks and other steps that may be easily automated. 
The question is: why are some financial services providers experiencing major drawbacks even though they have implemented technology, while others are seeing sweeping benefits to both the customer experience and operations? The answer may be in how digital lending is being implemented. 
Necessary to any digital transformation is a thorough understanding of the solution. For digital lending, it's important to understand what it is, why it matters, and how the right solutions can solve your customer and operations pain points.   
This guide outlines how digital lending can help your financial institution meet the rising expectations of customers and empower your teams to be more productive and efficient in the process. You'll learn:
What digital lending is and why it's essential
How digital lending solutions can elevate customer satisfaction
How fintech lending can help save resources and improve efficiency
How to determine the most suitable digital lending platform for your needs
What's to come for digital lending in 2022 and beyond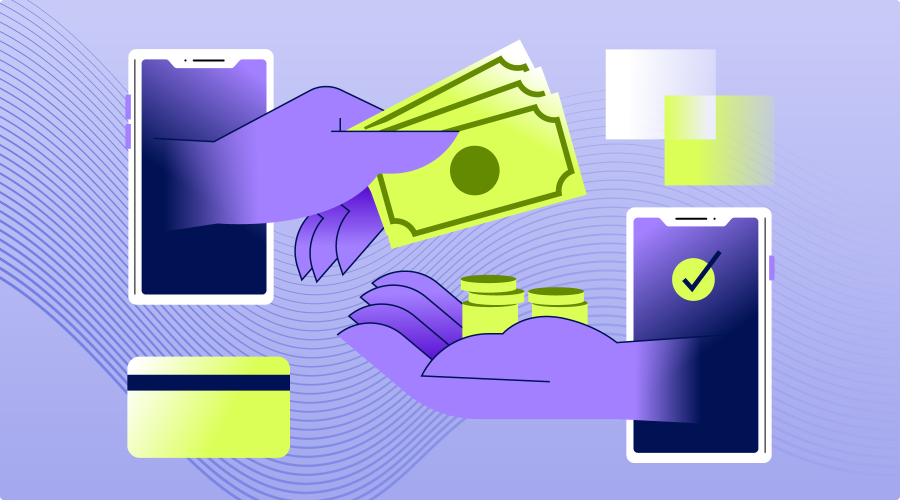 Why is digital lending an industry essential?
Digital lending takes traditional lending processes online — which is exactly where your customers want to be. By meeting this baseline modern demand, digital lending can provide the ease, access, and transparency consumers have come to expect in many aspects of their lives. And while this brings benefits to all of your customers, it's important to note the major buying power of digitally-savvy millennials. For instance, in the world of mortgages, millennial homebuyers currently account for 43% of the national market. 
Digital lending is great for lending teams as well, with the potential to boost lender productivity, reduce costs, and improve customer data and insights. 
Take customer satisfaction to new heights with digital lending
Today, your consumers are savvier than ever with mobile-first habits and a penchant for the latest remote tools and technology. And with the proliferation of push-notification marketing and apps for banking, investing, insurance, and more, they've become accustomed to proactive, highly-targeted offerings. 
The power lies in personalization
Digital technology trends have revolved around personalization, and that's unlikely to change. In fact, 66% of customers expect brands to understand their unique and specific needs, yet just as many (66%) believe they're only regarded as numbers or transactions. 
With digital lending solutions, lending teams can personalize the experience for customers:
Tailor the lending process to match customers' unique journeys
Use data to refine your offerings to individual customer profiles and needs
Provide greater transparency and make the lending process easier to understand
Use end-to-end software to deliver a familiar experience from initial offer to close
Offer customers multiple ways to view updates and access their information
How digital lending solutions save resources and improve efficiency
Approach your organization's greatest challenges using the advantages of digital lending. Digital lending solutions can improve organizational productivity and profitability. And they can help improve everyday business for your employees with operational efficiencies, data-driven insights, a reduction in manual work, and systems designed for greater flexibility. 
Explore some of digital lending's greatest opportunities in detail: 
Increase productivity
Speed up the lending process at every step when your manual workflows are automated and brought online with digital forms and real-time decisioning. Digital lending platforms can help you serve more customers better and faster — increasing customer satisfaction while introducing opportunities to increase revenue.
Reduce human error 
Loan automation can be used to minimize employee or applicant errors. Key customer data can be securely and accurately uploaded, organized, and reported, which helps to reduce the likelihood of errors, missing information, and misinterpretations from paperwork filled out by hand. 
Improve decision-making
Enjoy readily-available access to data-backed insights for lending offers and approval decisions. Leverage third-party integrations to access additional data and extra tools for fast financial decisions.
Save resources
Make a (healthy) impact on the environment with paperless lending solutions. When you cut down on paper use, you also reduce the expenses associated with physical database storage — from rent through utilities. 
How to evaluate digital lending software solutions 
While it can feel daunting to sort through a selection of potential new software solutions, the process can be simplified. First, create a shortlist of options. Since lending platforms can vary significantly, that can actually make it easier to build an initial list of prospective solutions. Then use the questions and criteria below to evaluate your top candidates.
Ease of use
Functionality
How do spotlighted features align with your organization's needs? 

Does it specialize in every lending product you offer so you can do everything with a single platform?

What are its compatible integrations? 

Does it have the flexibility to meet your upcoming digital infrastructure needs?
Relationship dynamic and support 
Is the provider simply a software solution vendor or will they act as partners in your success?

Is their customer support accessible and robust? 
Security and compliance
 Find out how financial institutions can unlock digital agility and future-proof their system architecture.
Get to know the top digital lending features for your success
Take a deeper dive into some of the features of lending software solutions and how they can set up your financial institution for success:
Cloud banking infrastructure

provides greater flexibility, security, and scalability

End-to-end solutions

offer streamlined workflows, simplified lending, and reduced costs

Automated workflows

save time, reduce costs, and increase employee productivity

Centralized customer data

supports personalization and better, faster decisions 

Low-code customization

makes it easier to adapt products to customers' unique journeys

Integrations

provide access to the internal and external solutions you value the most 

Flexibility

supports consumer demand for access to in-person, hybrid, or fully digital lending experiences
Future of digital lending in 2022 and beyond
Financial institutions are evolving to keep up with changing demands, reaching for flexible technological solutions to meet customer needs today and into the future. Here are some of the trends in 2022 and beyond:
Personalization for:
Better customer service

Relevant messaging

Well-tailored financial offers

Frictionless experiences to improve revenue and relationships with customers
End-to-end automation for:
Greater efficiency

The ability to serve more customers than ever
Real-time, data-backed decisions for:
Speeding up the lending process

Improving the customer experience 
Cloud flexibility for:
The ability to adapt along with scale

New offerings

Ever-evolving security protocols
In 2023 and beyond, you may expect to see:
Digital lending is transforming the industry's future
Digital lending platforms have the potential to change how your financial institution does business over the long term. Your customers and lending teams can enjoy frictionless experiences and streamlined processes, allowing productivity to reach new heights. Increase revenue, reduce costs, and strengthen customer relationships and loyalty like never before. 
Ready to learn more about how to
make digital lending your identity?