170%

YTD net income total of mortgage division compared to budgeted value

8 days

Time reduced from manufacturing cycle within 6 months of implementation

80 loans

Active pipeline volume handled by processors with Blend
Since 1935, Affinity Federal Credit Union has operated with a dedication to continually improving its member experience. Lending leaders at Affinity have not only found a platform that provides a phenomenal experience across the entirety of the homebuying journey, but also a lifelong partner that will support their constant striving for excellence.
Executing a direct-to-member model requires a lending system that is simple, flexible, and comprehensive, according to Jay Romanovsky, director of IT systems at Affinity. "Having a singular, device-agnostic home-lending platform is of paramount value for us in order to maximize member service, streamline operations, and reduce technology maintenance."
With Blend, the Affinity team is achieving significant operational gains at each homebuying step, resulting in a streamlined, user-friendly experience for members.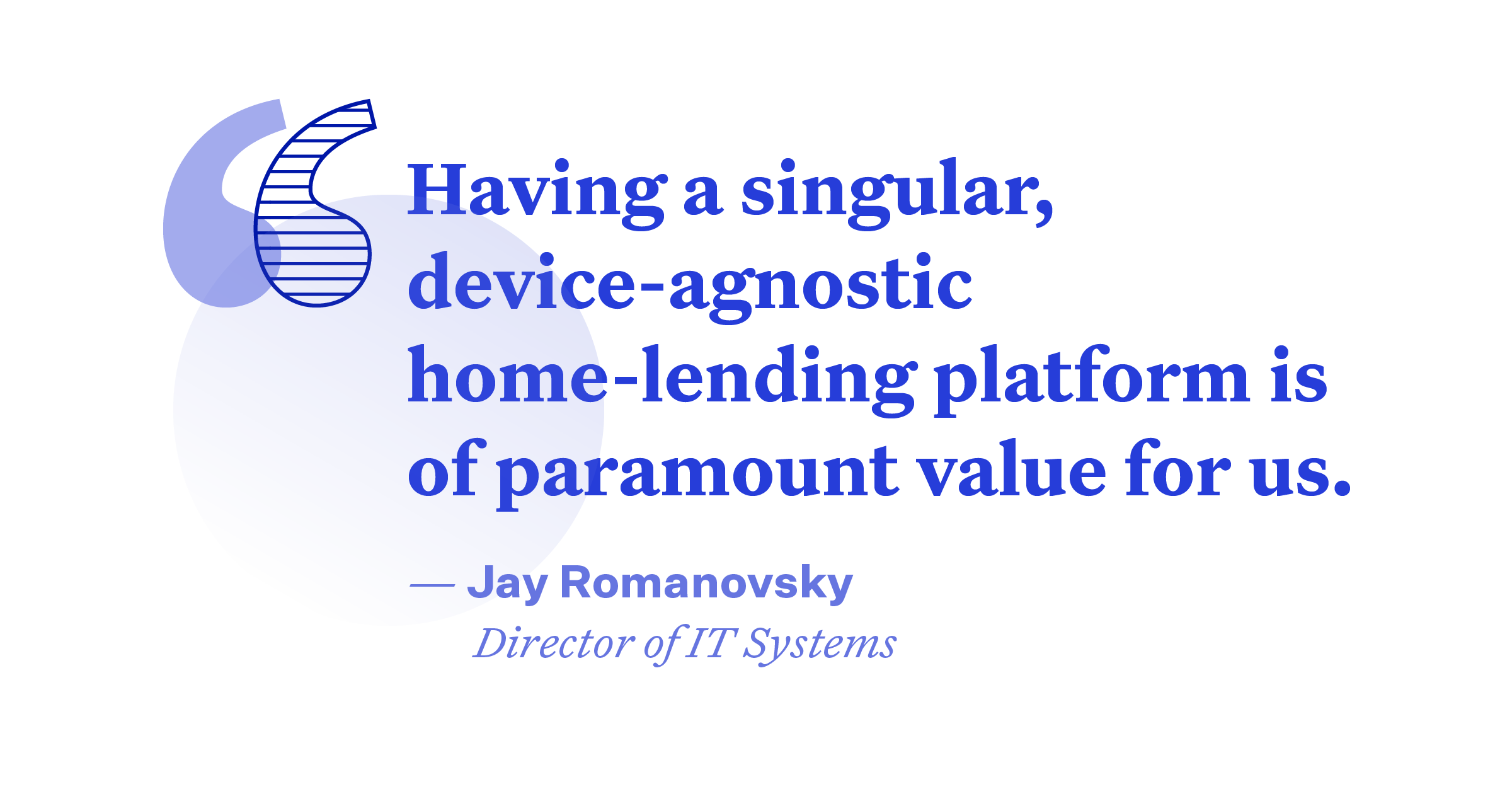 How implementing Blend boosted internal operations …
Romanovsky and the rest of the Affinity team began using Blend to support the strategic goal of improving their digital mortgage experience. With a Digital Lending Platform at their disposal, they ended up with substantially more than they had originally thought possible.
"The idea that we could have a mortgage loan where we didn't have to ask for pay stubs or asset statements was such an idyllic, blue sky type of mind-blowing concept," said Romanovsky. But a month after implementation, that's exactly what was happening. "When you get to that point, you approve a mortgage in 48 hours."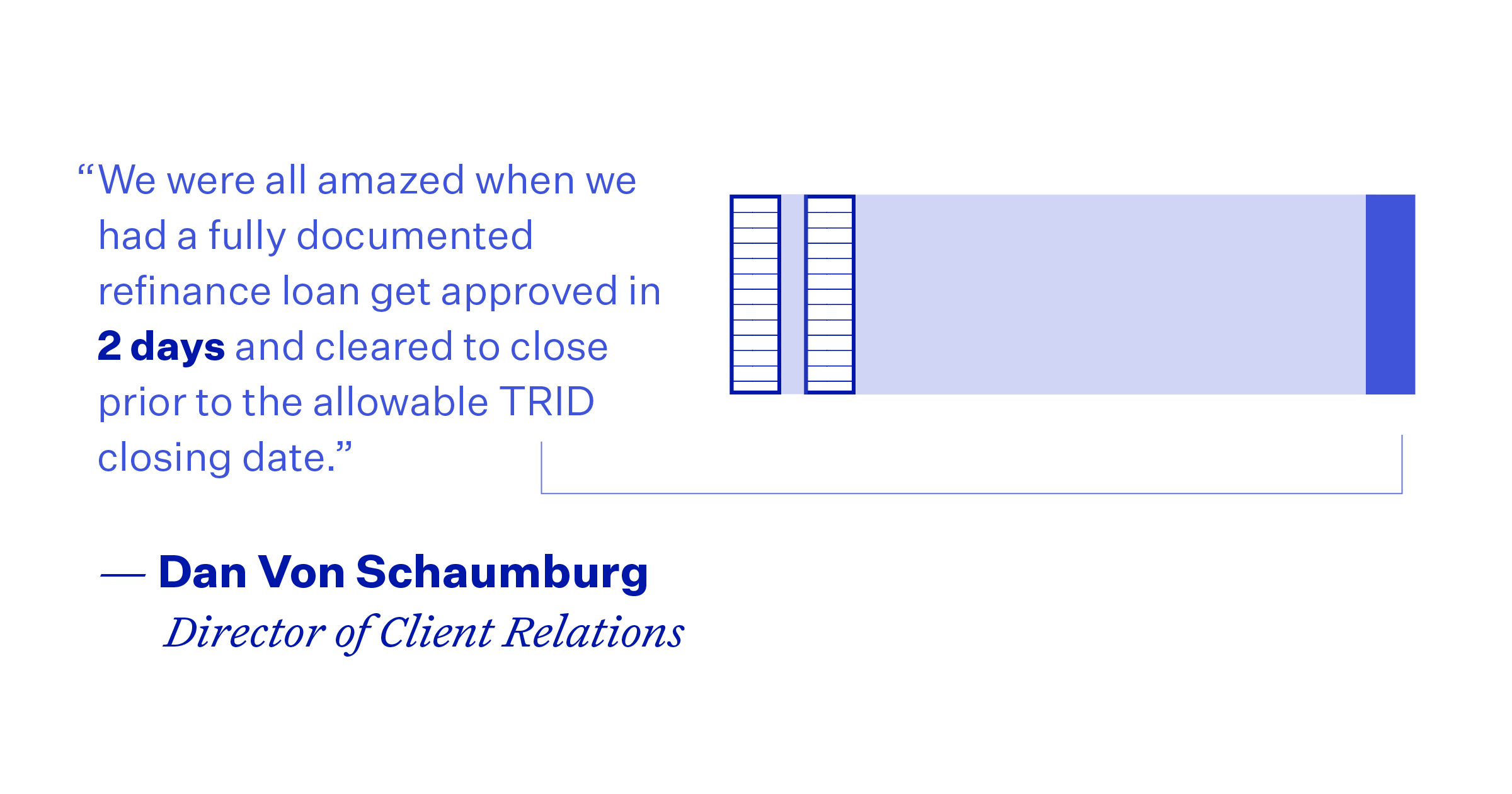 What makes this possible is just how many tasks Blend's lending platform takes care of — particularly the manual, time-consuming tasks. From application to close, Blend prompts borrowers to provide relevant information and documentation. After documents are verified, Blend's platform analyzes this data and automatically surfaces potential issues, automatically notifying the borrower when more information is needed.
These features eliminate much of the back and forth that cause delays in the process. Since the majority of conditions have been met before the file is handed off, processing and underwriting touches are minimized and overall processing is expedited.
Romanovsky was particularly happy that the platform included homeowners insurance — a component of the mortgage process that can often involve many touchpoints with the borrower and slow things down. According to him, this disjointed process typically caused delays. "Having that insurance buttoned up as the loan comes in really puts us in an advanced state of processing before it hits our LOS."
Stepping beyond the processing phase, the Affinity team is also tapping into a better closing experience. Blend Close enables a faster closing process that supports remote and hybrid experiences. With the challenges of COVID-19 top of mind for the Affinity team, this functionality has become necessary now more than ever.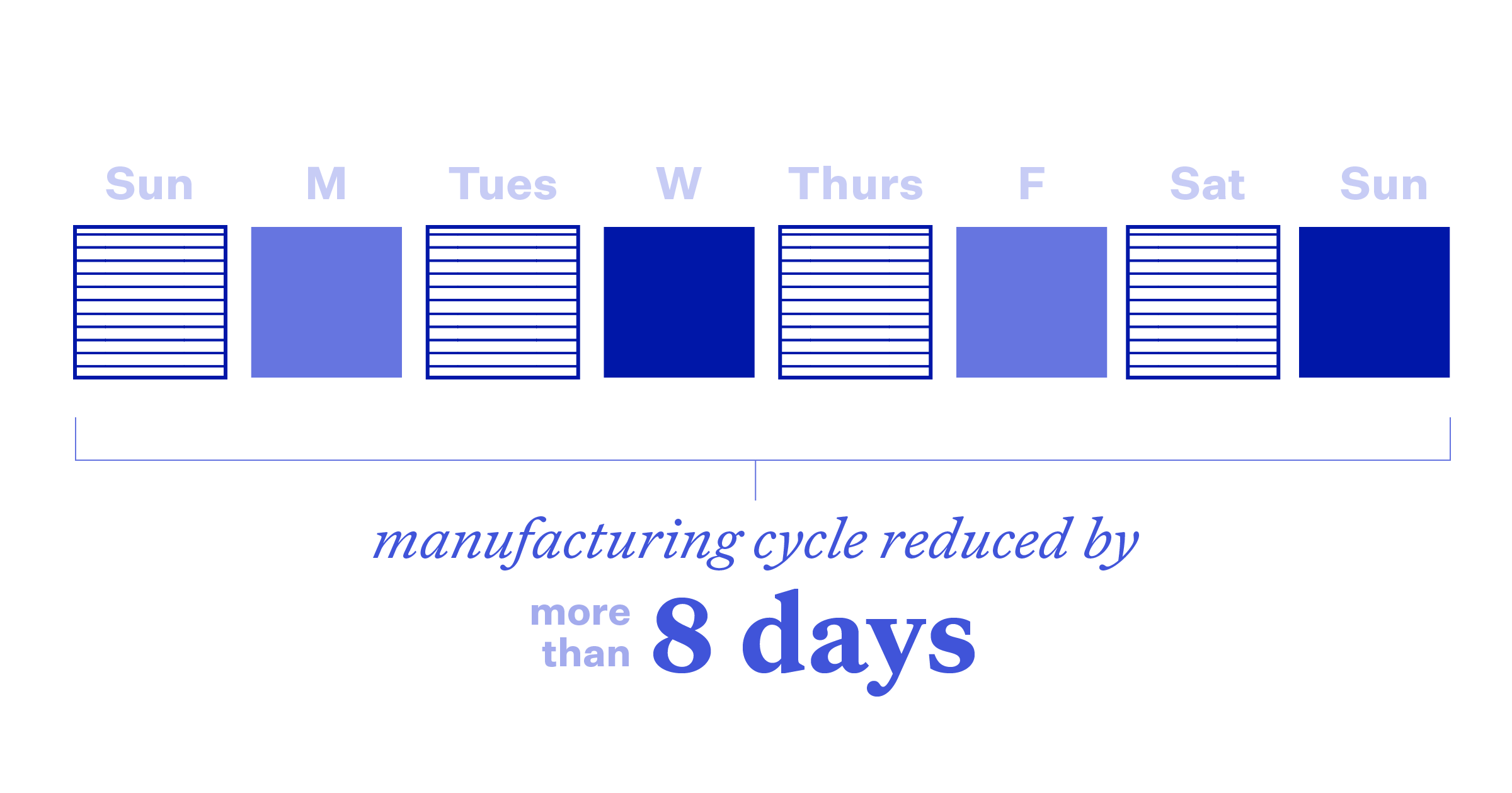 As a result of the efficiencies offered by the Blend platform at every step in the process, the team is seeing an 8-day reduction in turn times.
Shorter turn times aren't the only benefit of reducing manual tasks. Loan officers now have the freedom to focus more on value-adding tasks. "The automated follow-ups take considerable effort off the loan officer. This affords our team the time to be more sales-driven while also ensuring consistency across applications," said Dan Von Schaumburg, director of client relations.
By reducing time spent on manual tasks and allowing for higher-yielding investor contracts, "we have more than met our measure of success," noted Romanovsky.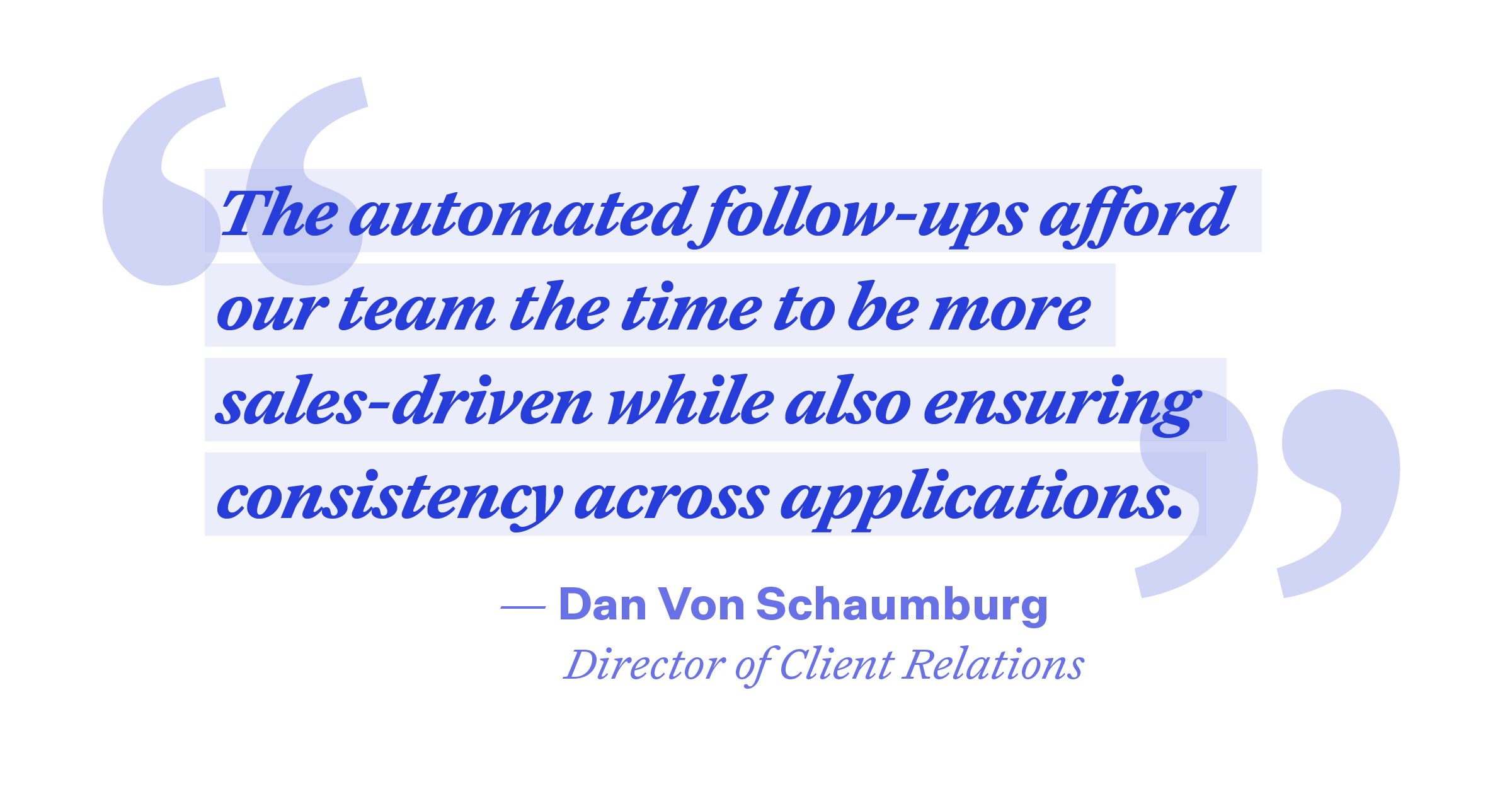 … to create a unified, simple member experience
Affinity's lending staff aren't the only ones reaping the benefits of a better process from application to close. The members that form the core of Affinity's mission are also singing the praises of this improved experience.
Shorter loan cycles mean borrowers are seeing a more streamlined end-to-end mortgage with less stress and fewer typical delays. Not only does the platform automatically ask for the appropriate documents and help applicants complete Affinity-required conditions, but they can also connect their accounts with the click of a button.
Compared to the old ways, with members searching for, manually uploading files, and worrying if they've selected the correct documents, it's no wonder members are speaking out in thanks.
Members are also benefiting from clearer communication. With many of the small, sometimes unclear, back-and-forth interactions removed from the process, lending staff are able to engage with members in more meaningful ways. "The consistent theme we've received from member surveys has been communication. Negative feedback from communication gaps has come to a near complete halt," recalled Von Schaumburg.
Finally, members have loved being able to engage with Affinity through a single, unified, Affinity-branded experience. They only need to access one portal throughout the entirety of the homebuying journey, simplifying an often complex and stressful step. For example, getting homeowners insurance was historically a separate, disconnected process that required logging into another portal.
Now, applicants automatically receive evidence of insurance requests, and they have the opportunity to quickly and easily shop for homeowners insurance through Blend Insurance Agency, if they haven't already purchased it. This ability "is another way Blend has enabled Affinity to deliver the best service to our members throughout their homebuying journey," shared Romanovsky.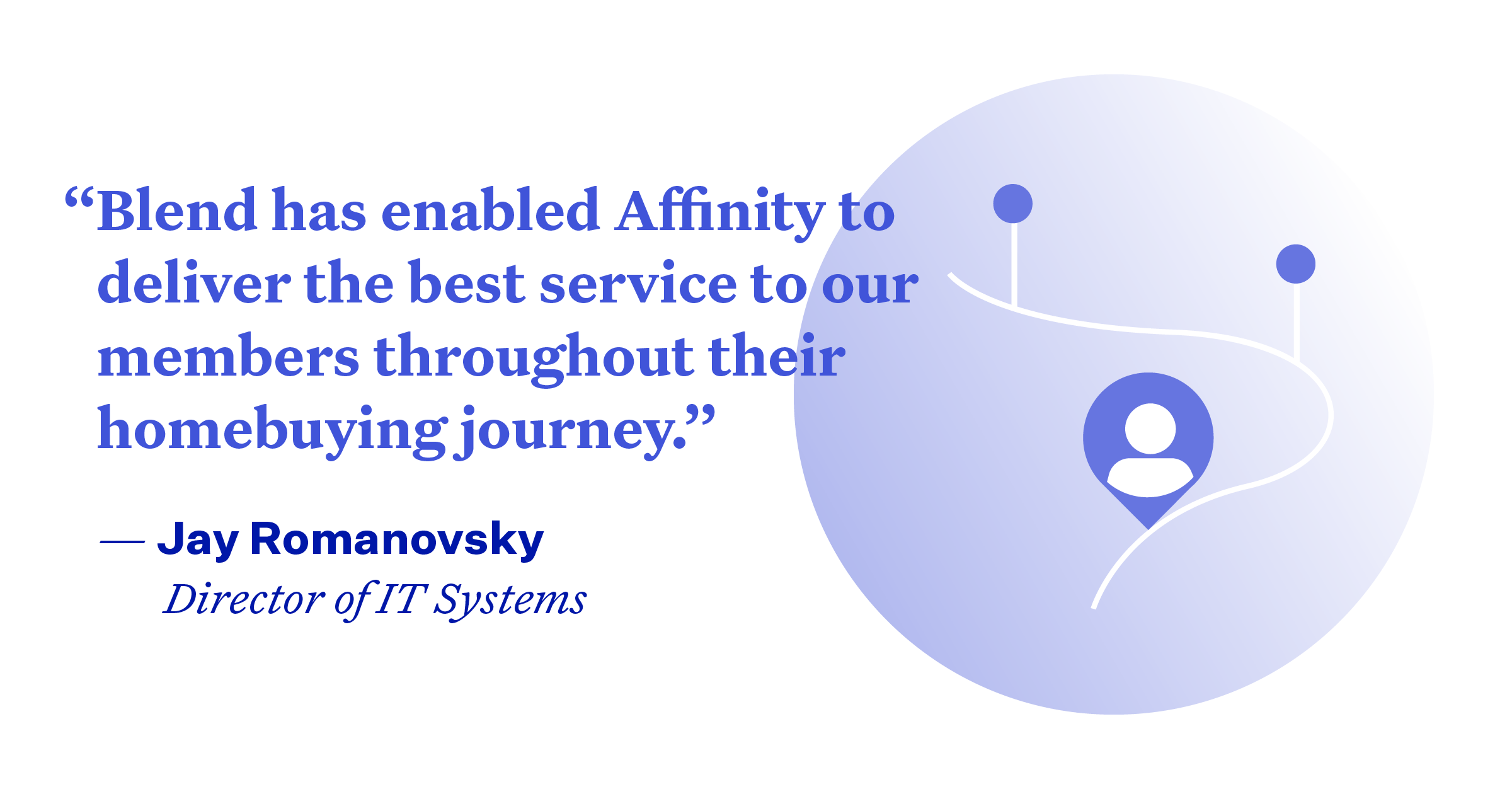 Before, the closing process was much the same as the homeowners insurance experience. But with Affinity opting into Blend Close, borrowers can stay within the same portal they are accustomed to until the final papers are signed. "This provides a trust factor that should significantly increase utilization. This frictionless process is in line with our vision for our members and is an industry need highlighted by the pandemic," said Romanovsky.
Members are letting the Affinity team know how much of an impact these end-to-end improvements have had. A simpler, more unified homebuying journey delivers proven member satisfaction, with advocacy scores of over 90% after implementing Blend.
Affinity's entire team subscribes to the credit union ethos of functioning as more than just a financial service provider. "Our goal is to holistically improve the financial well-being of our members," remarked Von Schaumburg.
Growing together: A partnership built to last
With such great success in the mortgage space, plans are in motion to continue growing the relationship between Blend and Affinity. Romanovsky is eagerly anticipating the expansion of the Blend platform into consumer banking, "allowing Blend to become a part of the Affinity digital brand and experience."
We're working to continuously improve our platform and build out capabilities to best position Affinity for growth. "Blend's focus on quality — in addition to rapid development cycles and innovative features — has us feeling well positioned going forward," declared Austin Lanzara, AVP of mortgage operations. We know they're counting on us, and we don't take our responsibility lightly.
---
Ready to explore a complete solution for the entire homebuying journey?
---