Achieving customer loyalty has long been key to success for financial institutions — and for good reason.
It can cost a whopping five times more to attract a new customer than it does to retain an existing one. Adding to the calculation, according to Bain & Company, loyalty-leading banks have lower operational costs and grow much faster than those that are "leaking" customers.
Insights straight to your inbox
Subscribe for industry trends, product updates, and much more.
Not only are loyal customers more likely to have multiple products with the same bank, but they are up to six times as likely to recommend their bank to others.
But achieving customer loyalty is no easy feat. Today's consumers have incredibly high expectations, thanks to their experiences with digital leaders who provide same-day delivery and personalized watch lists.
What's more, it's never been easier to switch banks — a tempting proposition when there are so many choices. Indeed, competition is rife in financial services, especially when newcomers and forward-thinking industry leaders are raising the bar with a new level of agility and digital clout.
But while improving loyalty may be difficult, it's not impossible. The organizations that understand what makes a loyalty-leading bank and then take action can achieve great results.
What makes a loyalty-leading bank?
There are three important attributes of banks that are successful in fostering customer loyalty:
Offer simple and easy digital processes
According to Bain & Company, loyalty-leading banks often excel at simple and easy digital processes. This ease of use is incredibly attractive to consumers. In fact, recent BAI research found that the most common reason customers switch from a traditional financial institution to a new competitor is convenience.
Get it right the first time
The Bain & Company research shows that customers of loyalty-leading banks are more likely to experience first-contact resolution and less likely to experience a failed digital transaction than customers of the loyalty laggards.
Deliver a seamless online application experience
Deloitte has found that a superior account opening experience can be vital for banks in ensuring loyalty. According to this research, the most fundamental attribute of an exceptional account opening experience is speed — the faster an account is opened, the less likely the customer is to want improvement. Customers demand that banks use their existing information to not only speed the process up, but also to cross-sell relevant products to them.
How Blend's online account opening software for banks can help
Blend Deposit Accounts is online account opening software for banks that can be a gamechanger when it comes to making a good first impression and creating the deeper relationships with customers that lead to long-term loyalty.
Using Blend, banks can offer customers the fast, personalized account opening experience that they are looking for. In fact, thanks to its in-built pre-fill application functionality, customers can apply for a deposit account in as little as two minutes.
What's more, Blend's responsive design and digital self-serve interface help create a friction-light experience by guiding customers through the account opening process in a structured way.
Meanwhile, Blend's campaign integration helps financial institutions improve conversions by automatically including promotions and discounts that have been assigned through marketing campaigns.
Speedy success for Mountain America Credit Union
Mountain America Credit Union (MACU) was able to fully roll out Blend's deposit account product in one month, with all online account opening traffic now flowing through Blend's platform. The company now sees 60% of deposit applications come through mobile, a channel not previously offered. Additionally, the time it takes to apply for and open an account has decreased by 46%.
"By partnering with Blend on multiple products, including deposit account opening, we are providing a consistent and streamlined experience for our members across the board and taking friction out of the process," said Kelly Albiston, senior vice president of Digital Banking, Deposits, and Card Services at Mountain America Credit Union.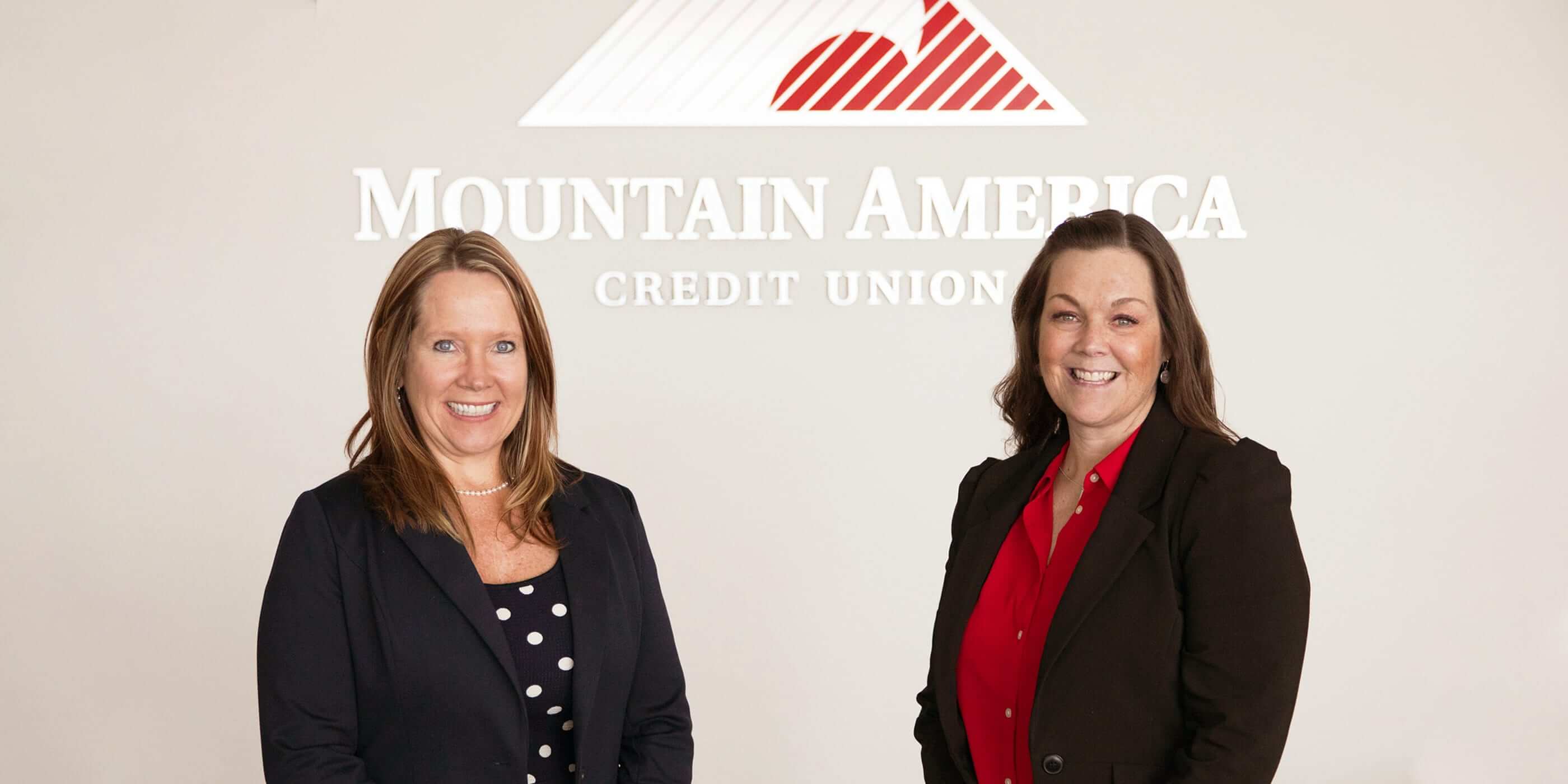 Start as you mean to go on
Blend Deposit Accounts, our online account opening software for banks, is only one part of our Digital Lending Platform, which can enable financial institutions to leverage our application experience across a wide portfolio of products.
Blend's Digital Lending Platform includes out-of-the-box offerings for credit cards, personal loans, auto and specialty vehicle loans, home equity, and deposit accounts. All of these products run on a single, unified platform with components that enable streamlined data verification, pre-approvals, automated processing tasks, and more.
Together these capabilities can help lenders achieve long-term engagement and deepen customer relationships, resulting in the high level of loyalty that financial institutions have long been waiting for.