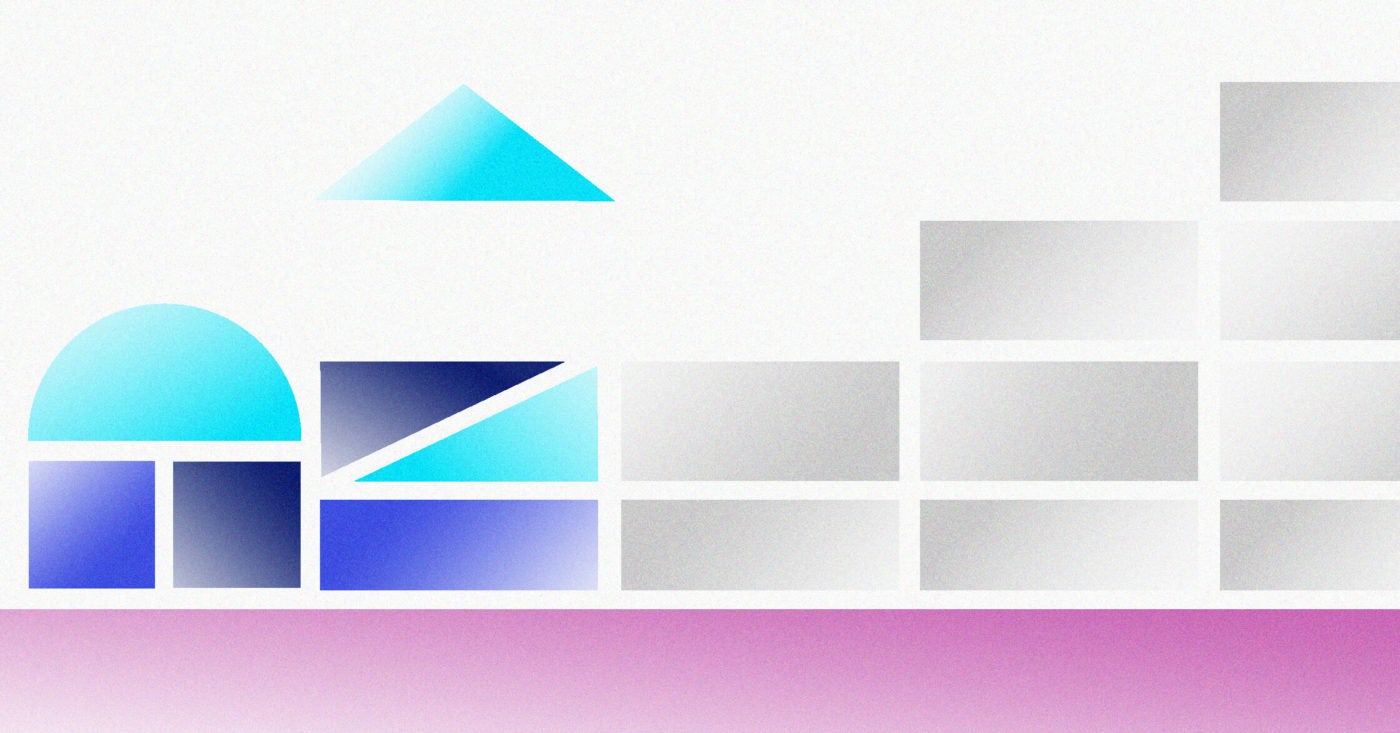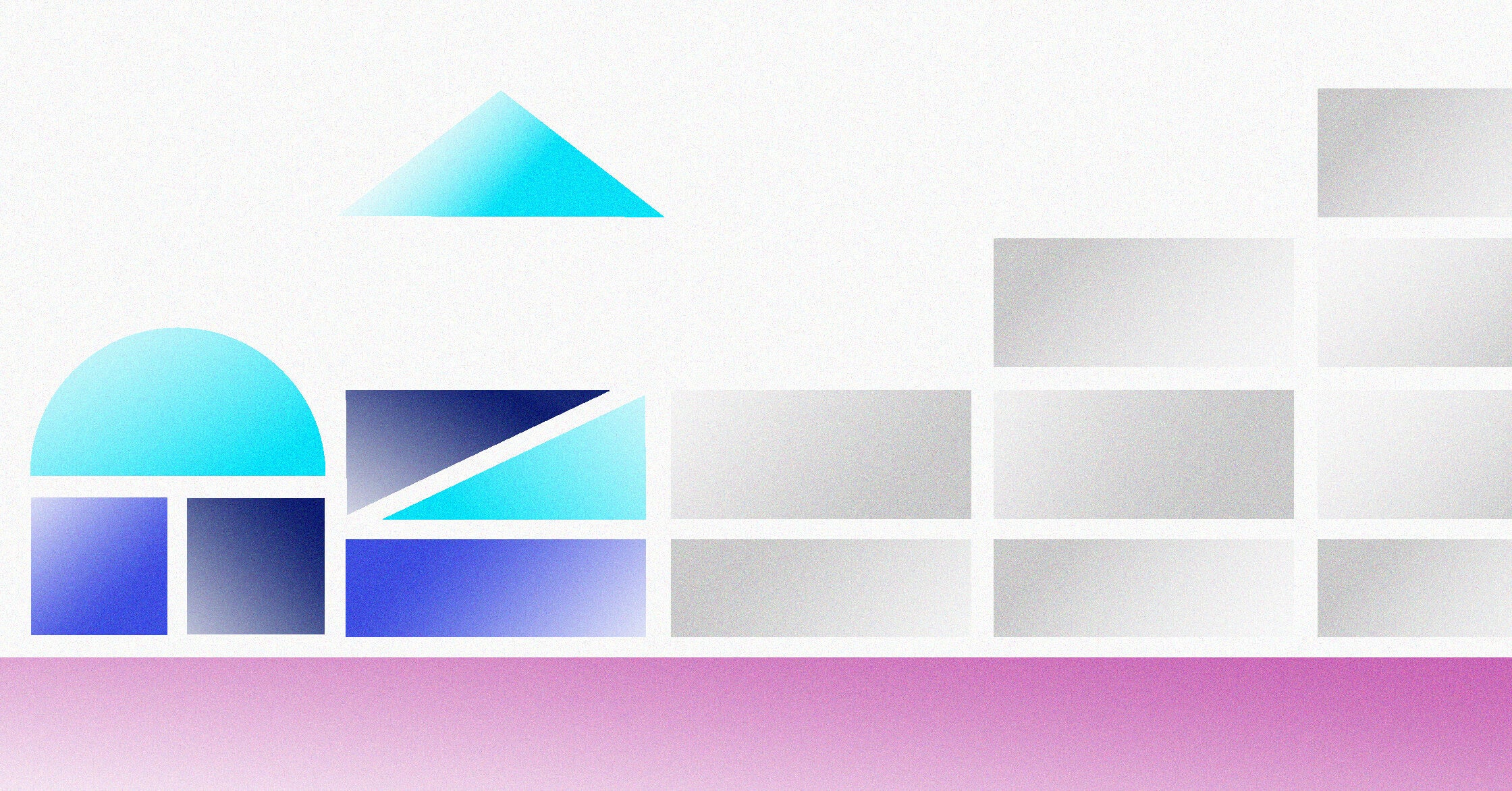 Differentiating between a point solution and a lending platform
Point solutions help solve particular issues along the mortgage process, most commonly the borrower application. These solutions can be helpful. But they can also result in lenders needing to manage a number of disjointed technologies to successfully address the entire customer journey.
Platforms holistically support the entire mortgage journey from lead capture to close and beyond.
Why a Digital Lending Platform?
Replacing siloed point solutions can enable maximal workforce productivity and shorter loan cycle times. But perhaps most importantly, it supports as you provide a best-in-class customer experience that sets you apart from the competition.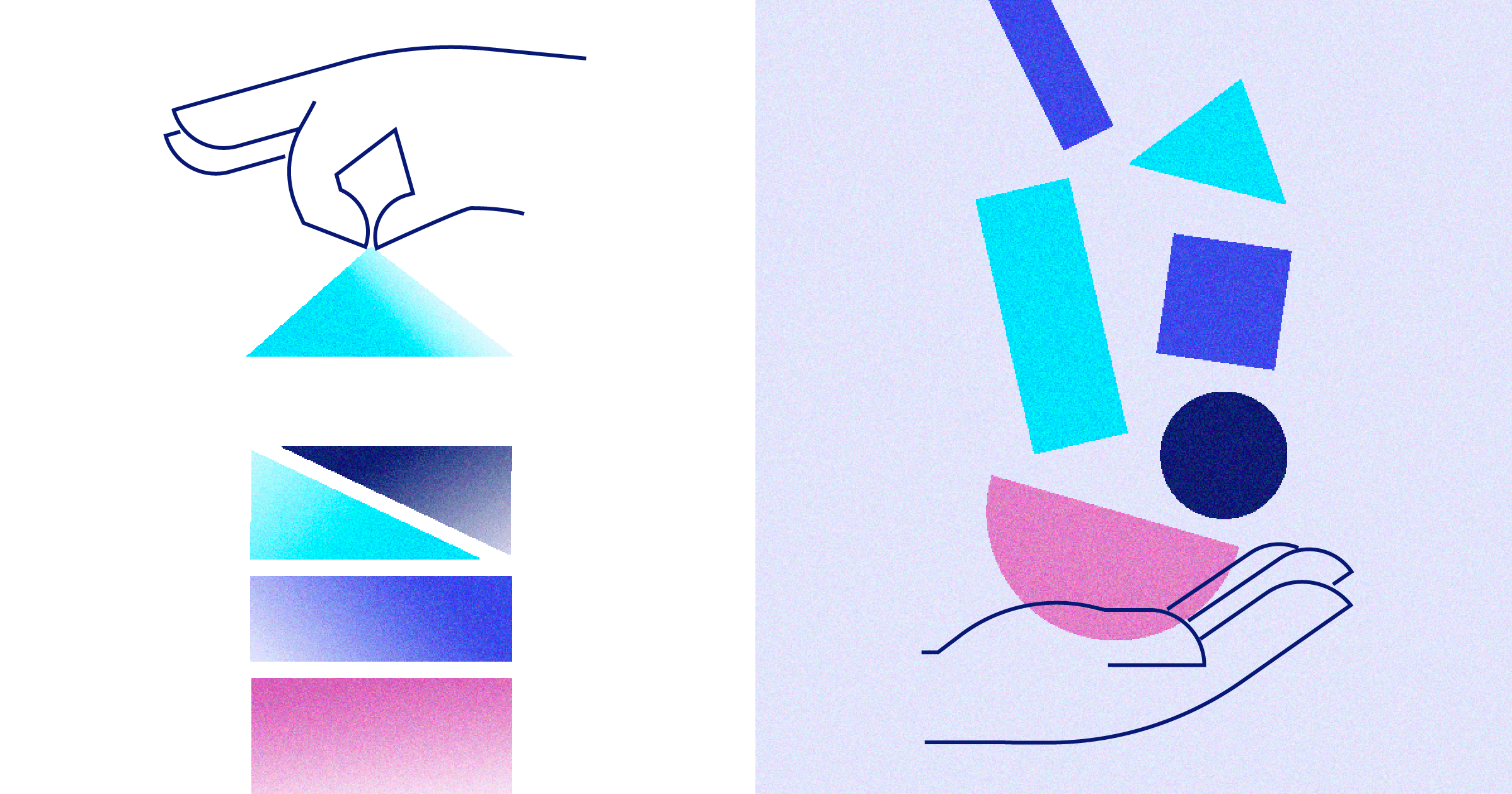 Build your legacy with a lending platform
Making the transition to a lending platform isn't just a decision to prioritize the benefits you need today. It is also an investment in a long-term relationship, one that will continue to support your needs as your organization grows, matures, and continues to push the boundaries of what it means to serve consumers. We're in it for the long haul.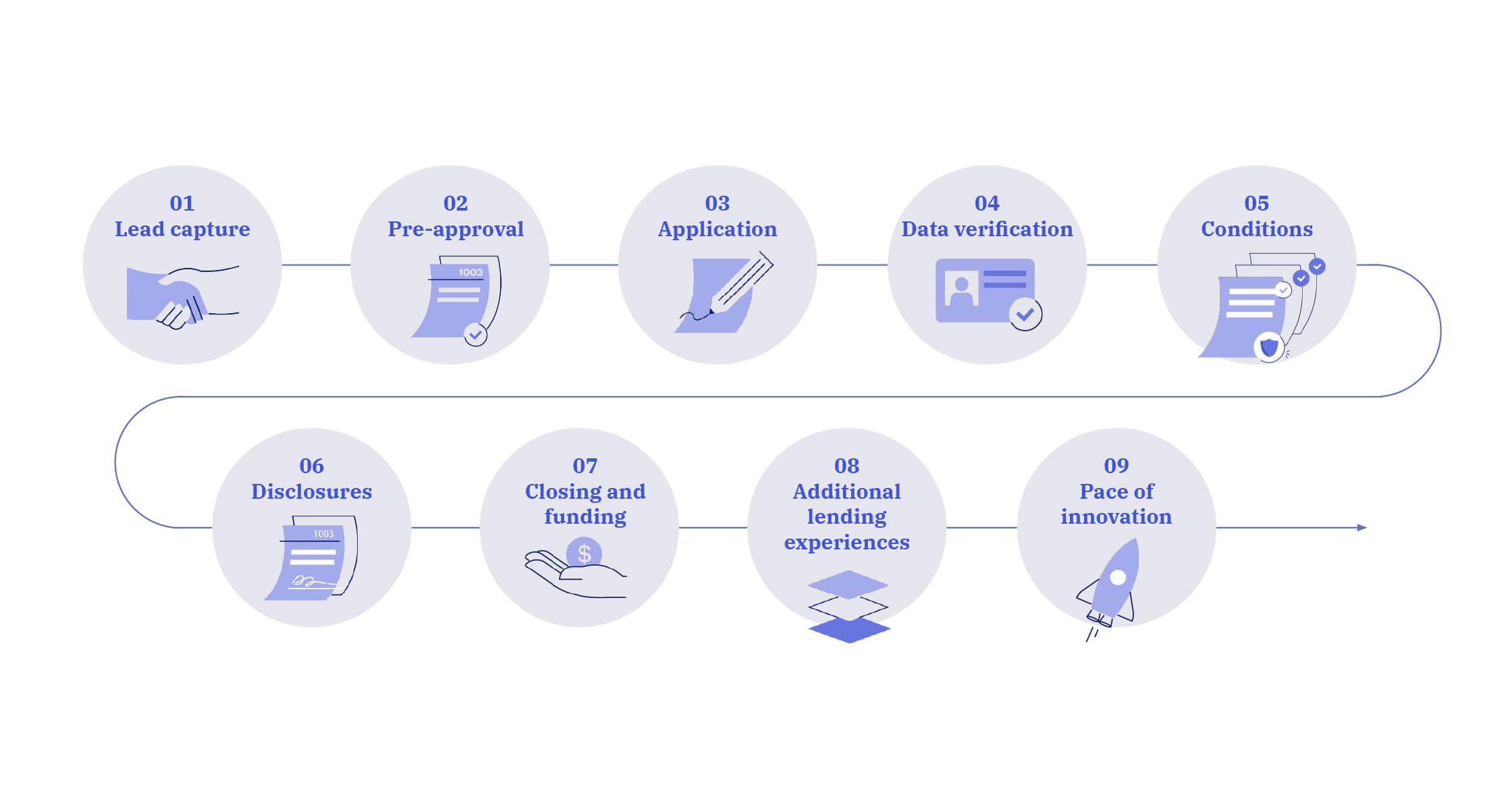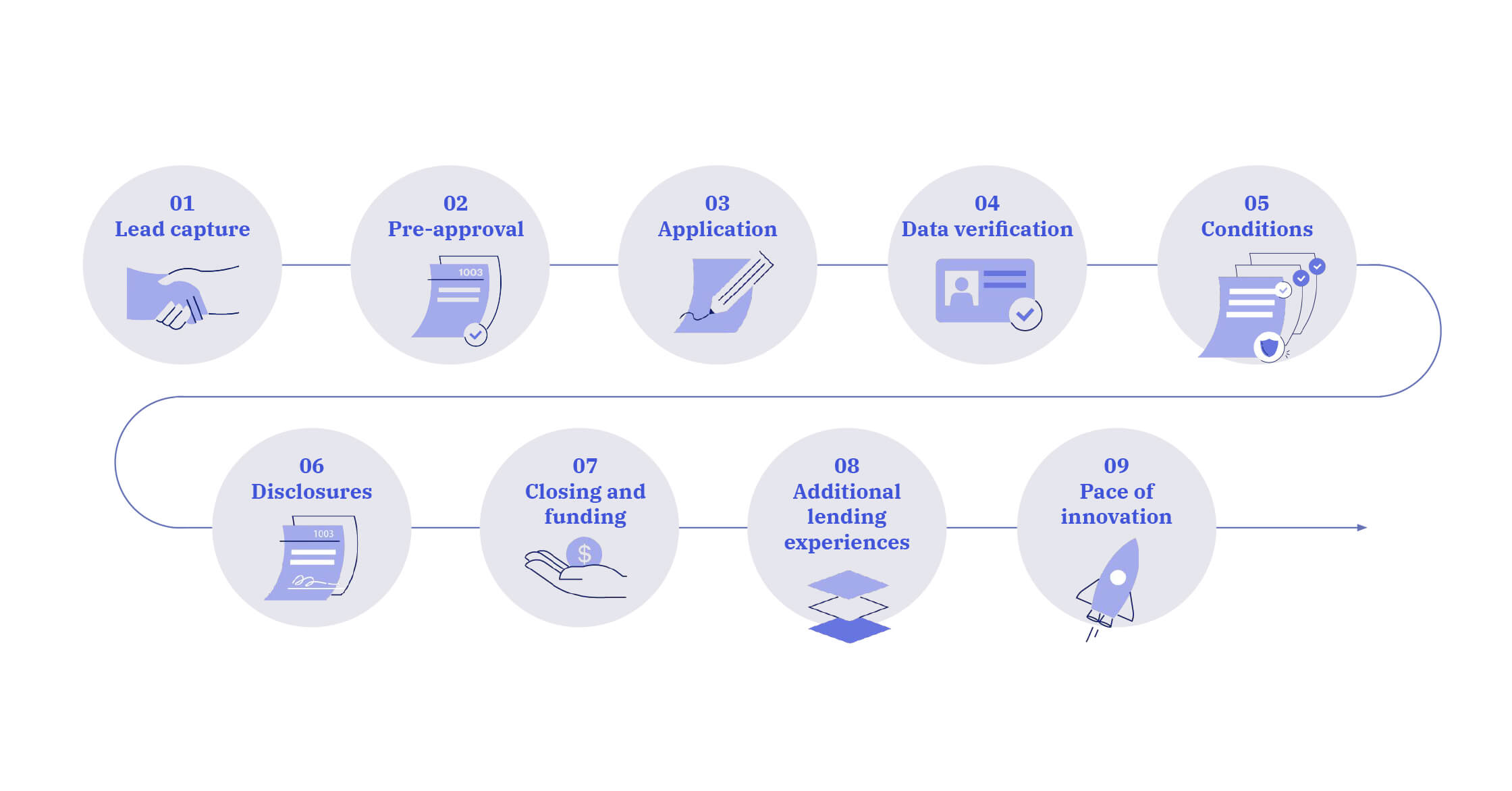 The evolution of the platform
Our definition of platforms emerged as point solutions expanded their impact to support across the customer journey. The unified consumer experience offered by a platform marks its maturity.
Underscoring the value of a platform using everyday technology
In order to communicate the value of a platform, we often compare our core functionality to a commonly used type of mobile technology — ridesharing apps. By discussing the expanding capabilities these apps have grown to provide their customers with, we're able to better help others understand how a platform really works and why it goes well beyond the single function offered by a point solution.
We identified strong similarities in four main areas:
The purposeful use of relevant data trends to scale impactful operations
The thoughtful use of seamless integrations to expand capabilities and provide a simpler customer experience
Both parties involved in a transaction operate in the same interface for optimal communication
The expansion to complementary products to deepen the customer relationship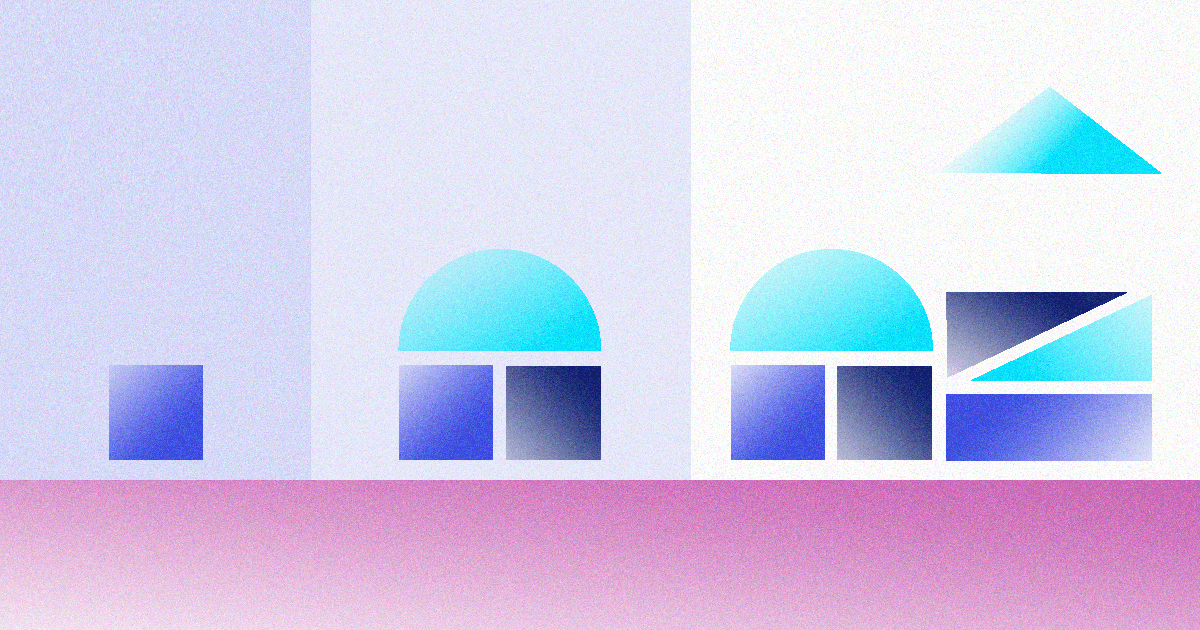 From infancy to maturity: The birth of the platform
You may be wondering how exactly this evolution unfolded. We continue the ridesharing metaphor, uncovering how both Blend and ridesharing apps began as solutions that targeted one problem and evolved to provide comprehensive customer experiences.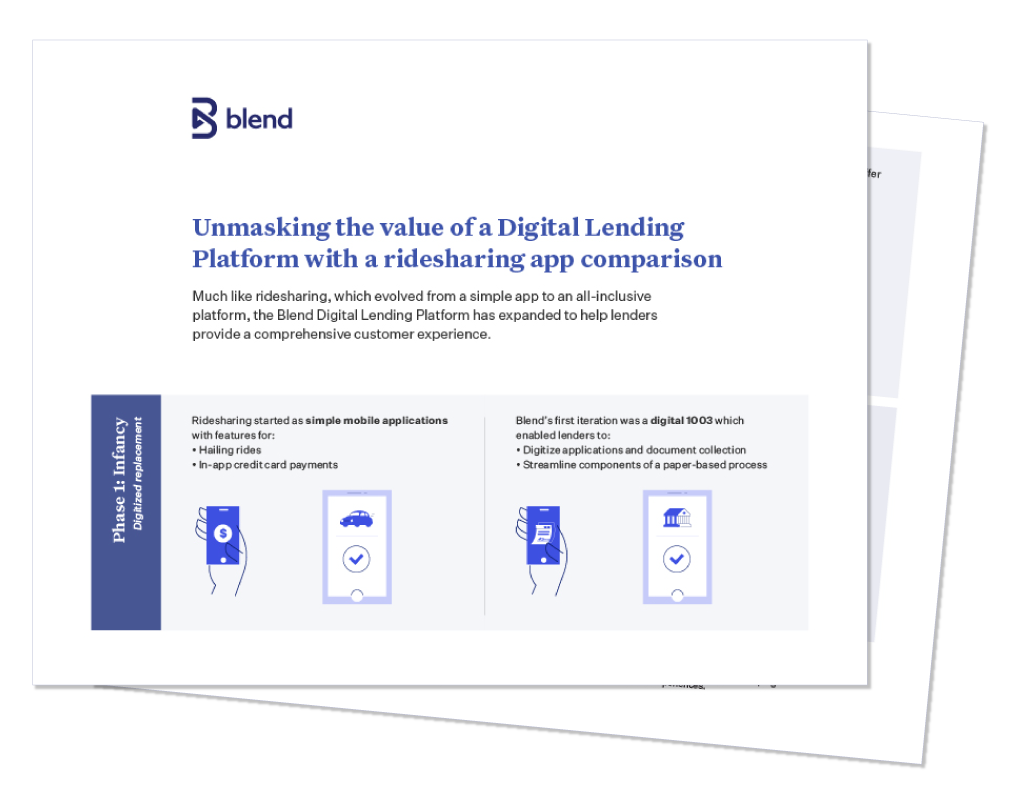 How a platform shapes experiences
We've established that platforms can enable lenders to increase productivity and improve the customer experience. But what does this look like, on an individual level, to those who use the platform?
Getting a mortgage doesn't have to be a headache
What is typically seen as a painful, drawn-out process marked by paper-based operations and a series of disjointed steps is simplified with a platform. By keeping borrowers in a single, intuitive portal and making it easier for them to provide necessary documents and personal information, a platform reduces friction and makes for a more pleasant borrower experience.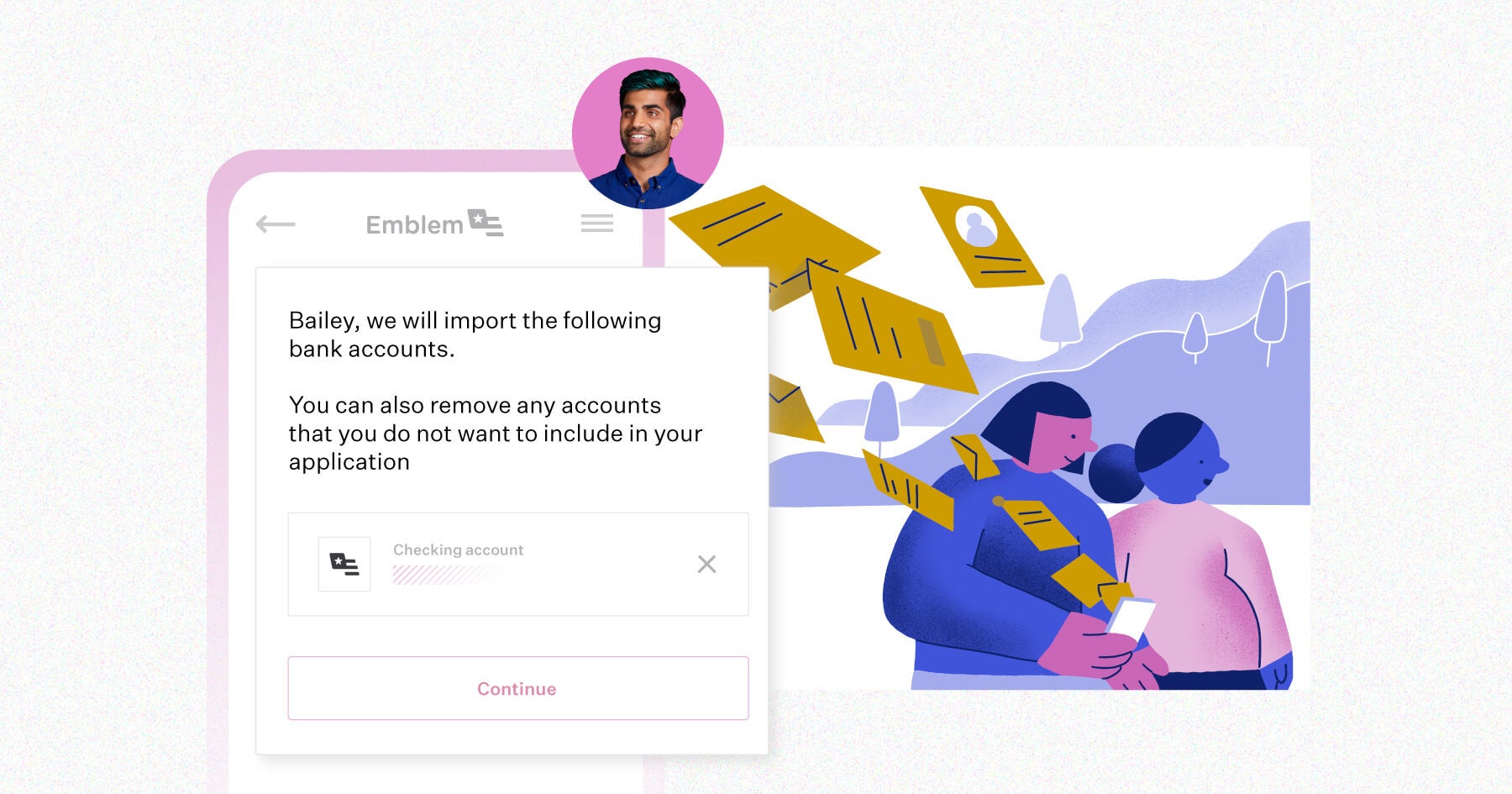 A helping hand from lead capture to closing
A platform can help loan officers move borrowers through the mortgage process seamlessly while offering borrowers the support they need. With features that enable automation and increased borrower commitment, loan officers are able to ditch the busy work and close more loans faster.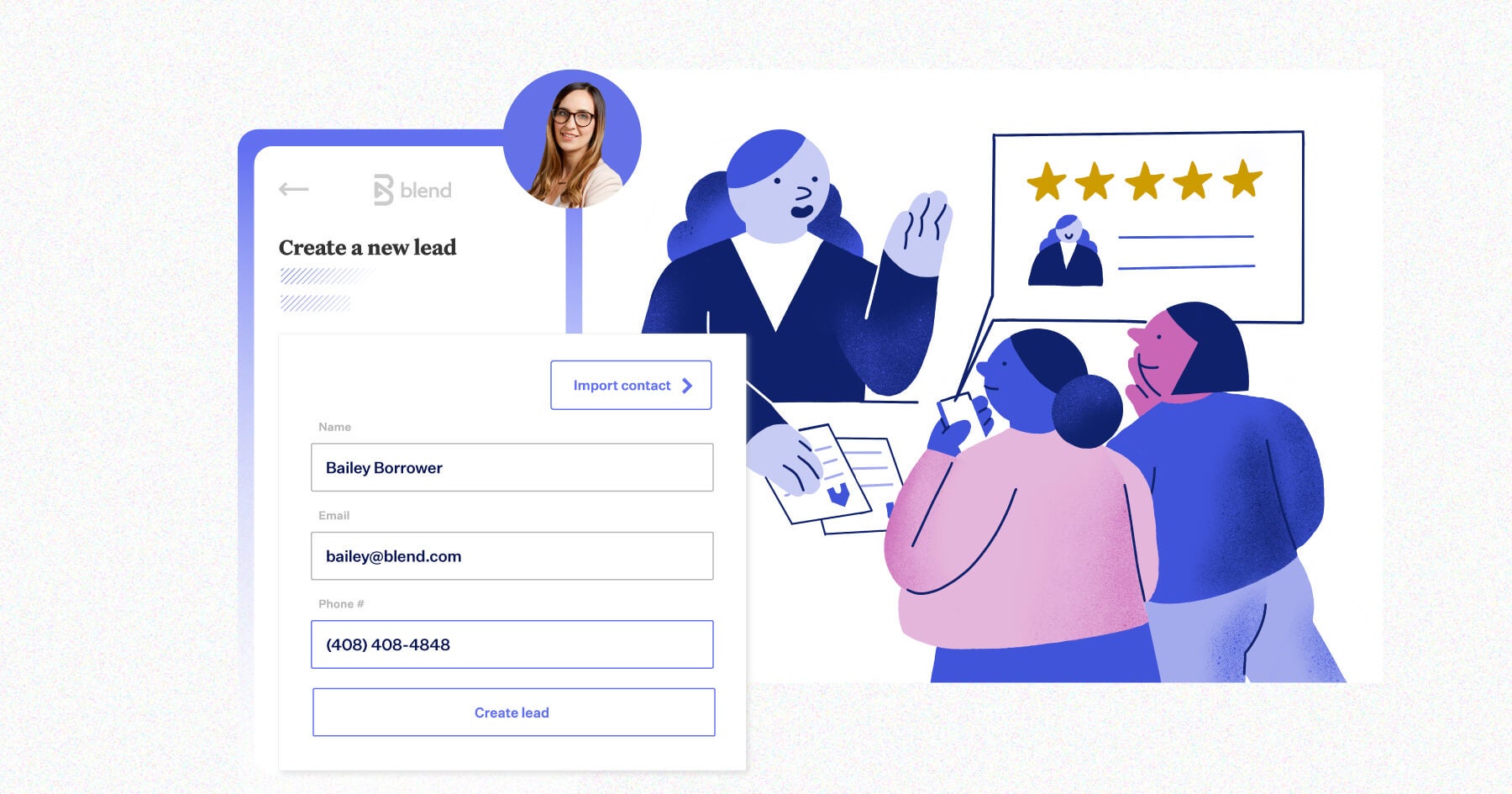 Top