Put your purpose to work
We're a growing team of tight-knit problem solvers on a mission to make financial services simpler, faster, and more accessible. What will your impact be?
Careers
We're committed to those who make it all possible — our people. We're not just reimagining banking. We're reimagining the employee experience.
View open positions
The future of finance
The future of finance
Our vision
We partner with financial institutions to bring simplicity and transparency to financial services. Our goal? Help more consumers gain access to the world's financial resources.
Watch video
Our origin
Transformational ideas are born from foundational experiences. Explore the seeds of Blend's growth through the eyes of co-founder and Head of Blend, Nima Ghamsari.
Watch video
Our impact
We're a mission-driven team, and making an impact is the foundation of our work.
Read more
Development
Thoughtful, regular performance reviews
Support for workshops and lectures to develop your craft
Competitive compensation packages, meaningful equity, and 401(k) plan
Flexibility
"Employee-first" environment, where most employees can work wherever they choose
Flexible work schedule
Open vacation policy
Wellness
Comprehensive health benefits
Wellness program that covers a variety of activities, gym memberships, and more
Partnerships to support all of life's milestones: Origin Financial Wellness, Compsych Employee Assistance Program, RocketLawyer Legal Plan, and more
Various leave programs including 16 weeks of paid parental leave with no tenure requirement
View open positions
Please note, benefits may vary depending on your role and location.
Great work knows no bounds
Humans are wired to stay connected — and we excel at it even while working apart. Which is why we're focused on reimagining the office of tomorrow by investing in a flexible, employee-first culture.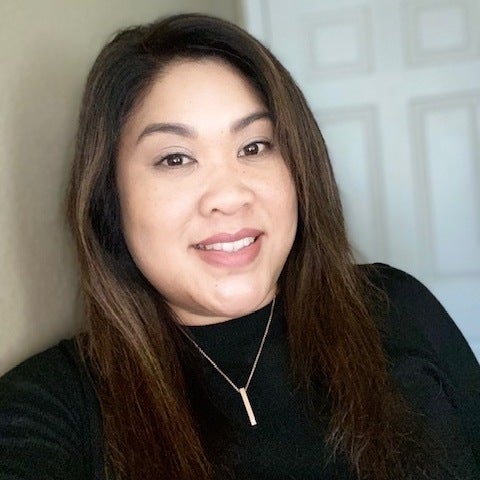 "Blend is family-friendly and provides a safe space for people to be their authentic selves. Everyone encourages and supports each other and is big on teamwork. I love that I have the freedom to try new things, and if they don't work out I can learn from my mistakes and move on to the next challenge."
Jenn Reyes
Sales Enablement Manager
"Some of the first things I noticed about Blend were that people looked genuinely happy to be working there and there were many women on the engineering team. Being a mother, Blend has supported me by making it possible for me to balance working full-time and taking care of my family. But the best thing is that I can be myself."
Alicia Livingston
Software Quality Engineer
Read more
"Blend is the most exciting and impactful place I've ever worked. Blend gives me all the tools I need to be productive. Since I've started working here, I've realized that self-management, accountability, quick decisions, and a willingness to help are the secret to successful teams and outcomes."
Diego Solorzano
Product Manager
Diversity, inclusion, and belonging
You belong here. At Blend, we embrace a culture add mindset. Explore our approach to creating an inclusive and welcoming workplace.