Although we understand the experiential difference between a Digital Lending Platform and, well, everything else, lenders frequently ask us to explain what we mean. Since it's better to show than to tell, we've written two brief stories detailing the potential impact Blend's platform approach to mortgage software can have on those who use it, from their perspective.
Note that although these stories are fictionalized accounts, we're confident that you can expect an experience with Blend that hits these highs and more.
For this story, we're focusing on borrowers. Explore how we combine a suite of tools and services, including self-serve pre-approval, data verification, and templated letters of explanation, into a cohesive platform that supports a seamless and simple borrower experience.
---
Applying for a mortgage isn't what it used to be
On Sunday at 2 pm, my wife Sasha and I headed to an open house. We'd been to a dozen so far, so we weren't expecting much. But as soon as the listing agent opened the door, we stood there agape. It was exactly what we'd been looking for. As we traversed the rest of the house, which happened to be in the school district we were hoping to raise our kids in, it became clear that both of us were in.
The only problem was that there were quite a few other potential buyers who seemed interested. And since it was a Sunday, we couldn't fill out a full application and have it officially approved by a mortgage provider before someone else snapped it up with a cash offer.
Luckily, we'd done some initial research on mortgage providers and had received an email from our bank mentioning practically instantaneous pre-approvals. I searched the bank name in my email and clicked the pre-approval link. Less than a minute later, we had a verified pre-approval letter delivered to my inbox. We showed the real estate agent and made our verbal offer there on the spot.
---
Blend can automatically help lenders verify a consumer's data using existing account information and third-party sources. With Blend's One-tap Pre-approval for Mortgage, borrowers can receive immediate access to verified buying power. They have the freedom to easily adjust their bid price and can download their pre-approval on the spot.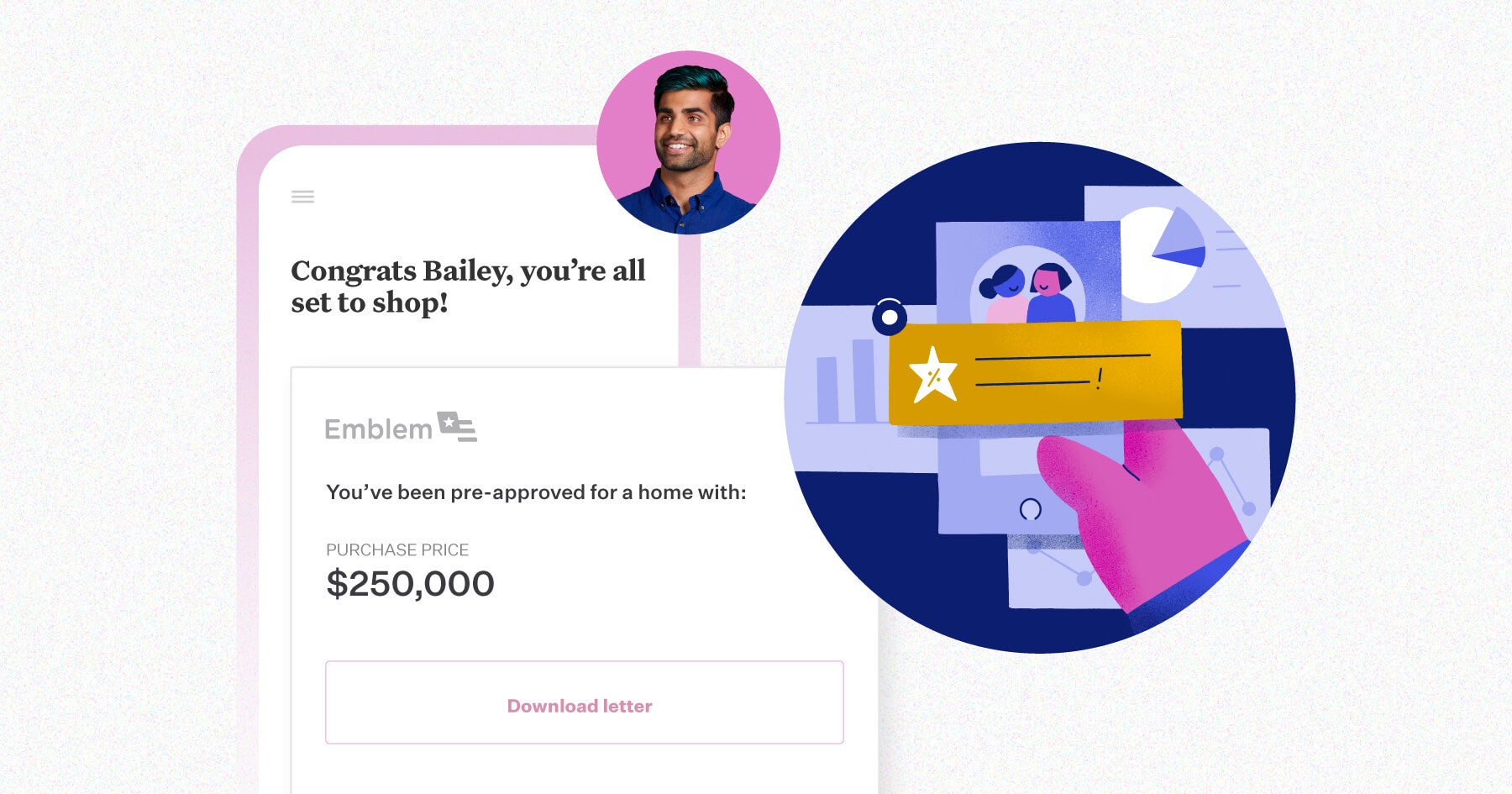 ---
Once our offer was accepted by the seller, it was time to fill out the full mortgage application. The mortgage process for our first house was a nightmare, and images of stacks of paper and past migraines flooded my mind. The pre-approval process with this bank had been easy, but I assumed the rest of the application was tedious no matter which bank you worked with. When we found out we had the option to complete the app via fully digital mortgage software, we were excited, but still a bit skeptical.
We agreed to work on it that night after dinner. Finding a time for us both to take off of work and meet David at the branch would've been a challenge, so I found comfort in being able to work on this from our couch.
---
Borrowers can complete Blend's online application from wherever they choose. The interface is user-friendly and guides borrowers through the application, only surfacing the questions relevant to them.
---
When we opened the link and entered the property address, we found that we could pre-populate much of our information based on the work we did for our pre-approval. We didn't have to re-input our names, address, or employers. When prompted to provide proof of our assets, we simply connected our bank accounts and all necessary information was imported.
The last time I did this, I had to collect months of statements from the three institutions I banked with and fax them over to our LO. I accidentally missed a month, too, and the LO had to call to let me know.
---
Blend Verification replaces documents with data, reducing work for the borrower. Our platform connects to consumer data sources like bank accounts and payroll providers to automatically complete parts of the application. This speeds up the application process and minimizes tedious manual data entry.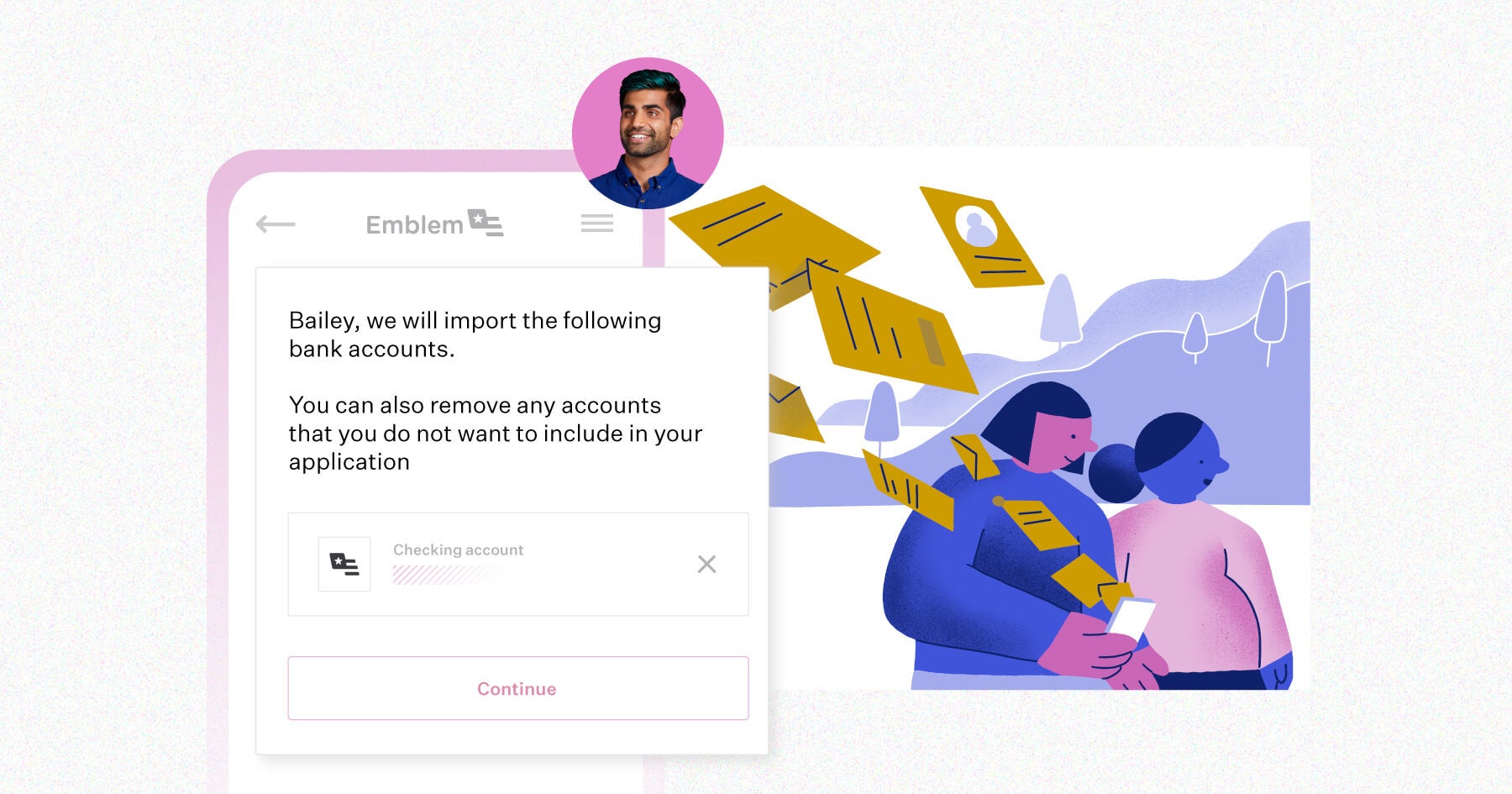 ---
A couple months back, Sasha and I received a gift from my parents to help us with the down payment once we chose a house. Friends of mine have had the same situation and said explaining it to the bank was a tricky process. So when the system asked if part of the down payment would come from a gift, I wasn't quite sure what to expect.
But the process ended up being simple. When we answered yes, a gift letter popped up for us and my parents to e-sign.
---
Blend Intelligence automatically identifies issues like large deposits that can cause delays and automates engagement with the consumer to capture more information, including automatically generating a letter of explanation for the loan file which can be signed electronically.
---
From the day we began the application, which we were able to complete that night in our living room, to closing and funding, the whole process took 12 days. We never met David, but still found him accessible and helpful. When we had questions, they were either answered within the application portal, or we were able to reach David quickly via text or call.
---
The closing process will soon be fully digital with Blend Close, a single, integrated experience with all of the necessary functionality for eSign, Remote Online Notarization or an in-person notary, eNote solutions, integration to an eVault, and eRecording.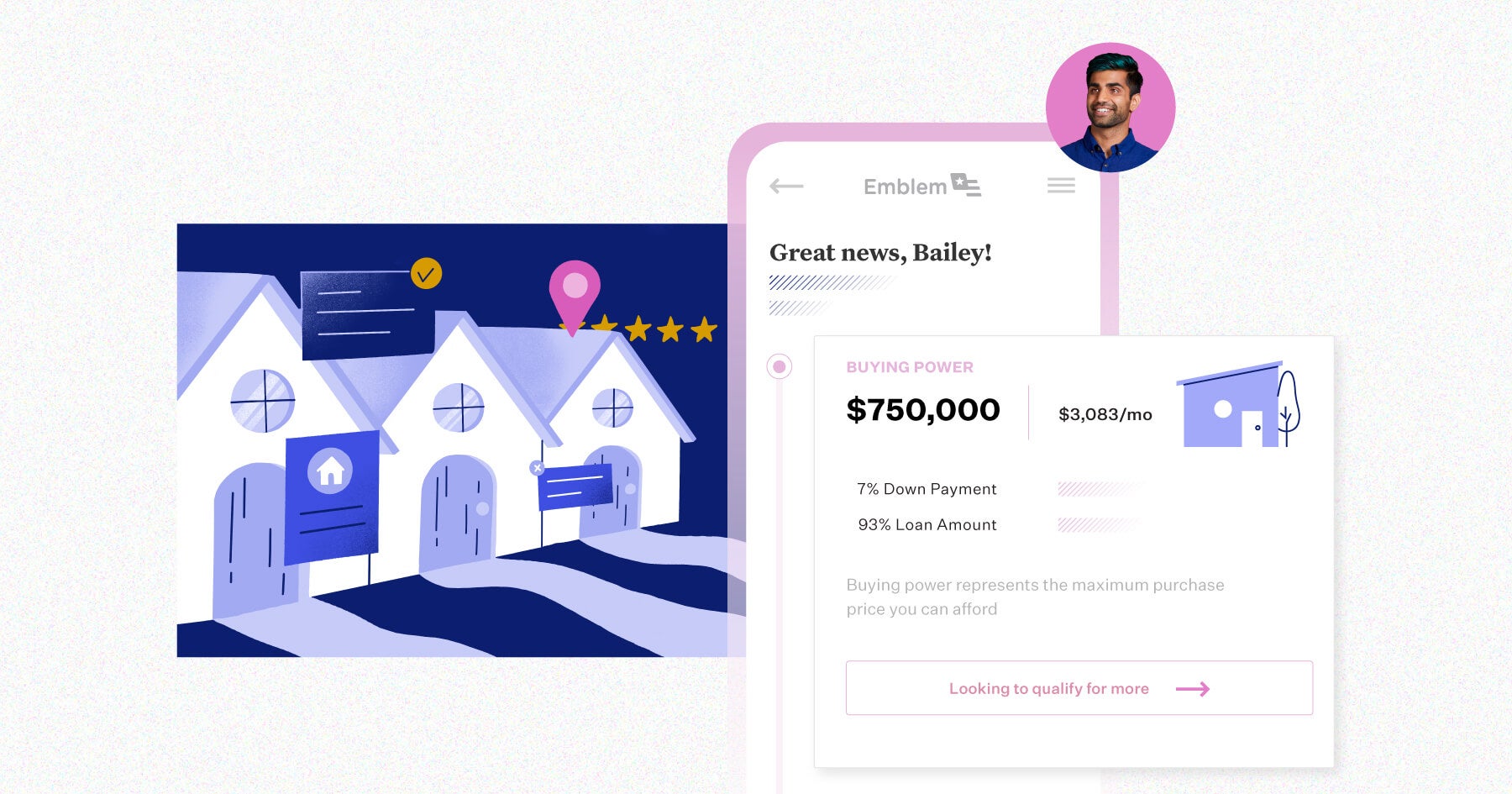 ---
If you asked me to compare my two experiences getting mortgages, I'd describe the first as stressful and drawn out and the second as seamless — even pleasant. Because everything went so smoothly, we never worried about losing the house.
A better mortgage software experience for all
Mike's story highlights how Blend's Digital Lending Platform improves the homebuying journey for borrowers. With features that enable faster turnaround and require less effort, a typically overwhelming process becomes fast and painless.
Check out our parallel story to explore the impact Blend has on the loan officer experience.
See why a point solution can't compete with the platform experience. Download the infographic.
Explore the power of a Digital Lending Platform to transform mortgage software experiences for all.