2x

Production output with no staff increases

16%

Decrease in underwriting touches
Evolution can be challenging for any organization, especially when historical success has been as strong as 40-year-old Republic Bank's. But continual improvement is at Republic's core.
According to Jason Howze, national sales manager for mortgage lending, the entire team is "very proud of our heritage," but that hasn't stopped them from understanding the value in constantly striving to be better. "Just because we've always done things a certain way doesn't mean that we're going to continue to do them that way. We have to adapt."
Republic Bank's leadership charted a path forward by supplementing its extensive local presence with an expanded digital footprint. "When I first started, we were probably limited to two counties," remembered LO Neil Prestigiacomo. "Now we are able to serve 26 states across the country."
The bank's success is built on an ability to provide high-quality service on both retail and consumer direct channels across the home lending portfolio — no matter how the market shifts. Howze noted how Blend's iterability allows the company to pivot as the environment changes, even in extreme scenarios like the refi boom of early 2020.
Thanks to the team's strategic foresight, the rush of applicants following this year's rate drops have been seen not as an obstacle, but as an opportunity. "We're really thankful that we've entered this year with the right people and the right technology to be able to succeed."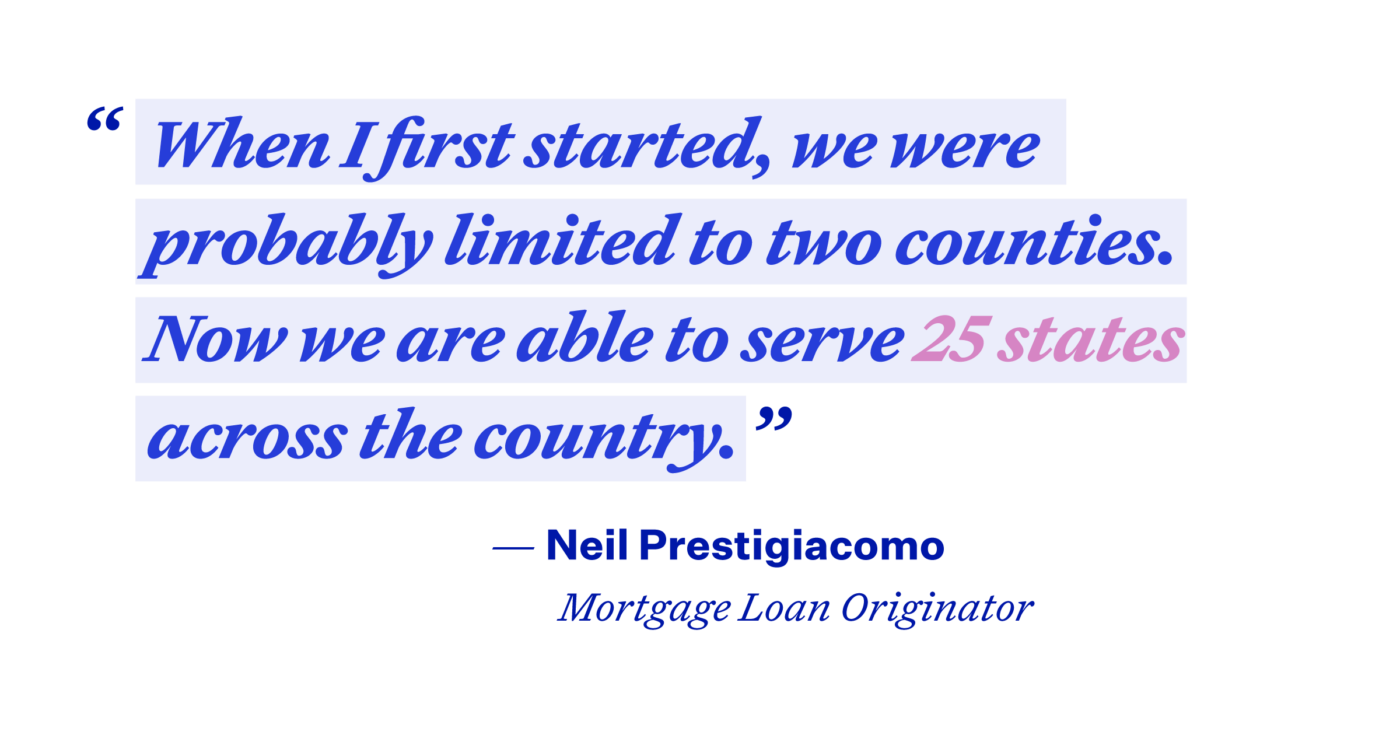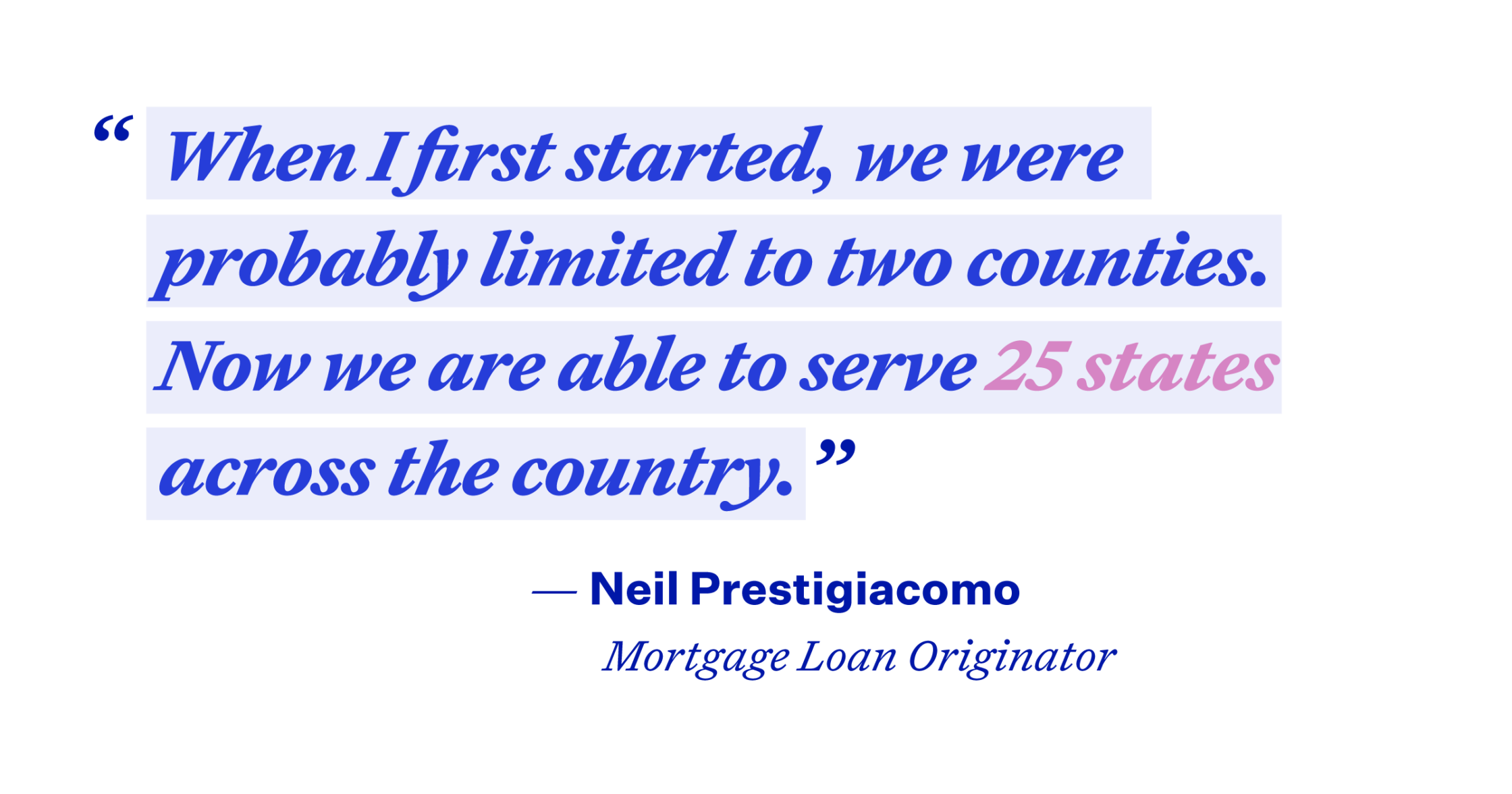 How a platform improves your … customer experience
Fantastic customer experiences are what set lenders like Republic Bank apart.
As the team evaluated their technology strategy, an important piece of the puzzle to figure out was consistency. "We want a platform where customers can find the right information about the products they're looking for and have the same experience across those products," explained Howze.
The Republic Bank team combines agency loans, home equity loans, portfolio loans and some community first-time buyer transactions within the same division. Or, as Mortgage Operations Officer Denise Koresh put it, "there's not much that we can't do with the products that we have." According to Koresh, this one-stop-shop approach puts them at an advantage over other lenders because it allows them to meet a broad array of consumer demands.
With Blend, Koresh and her teammates can maintain this breadth while ensuring a consistency that consumers demand. Especially in periods of change or turmoil, borrowers rely on familiarity to remain connected with the services they need most. But even in the best of times, noted Howze, "it's difficult if you've got three different ways to input loans."
Blend's platform supports a wide range of home lending products in one cohesive borrower experience. Republic Bank's customers have noticed. "I get a lot of emails from borrowers when a loan is clear-to-close saying: thank you," LO Rebecca Elliott told Blend. When borrowers are going out of their way to tell you that "this has been the easiest loan I've ever done," you are likely getting the consumer experience right.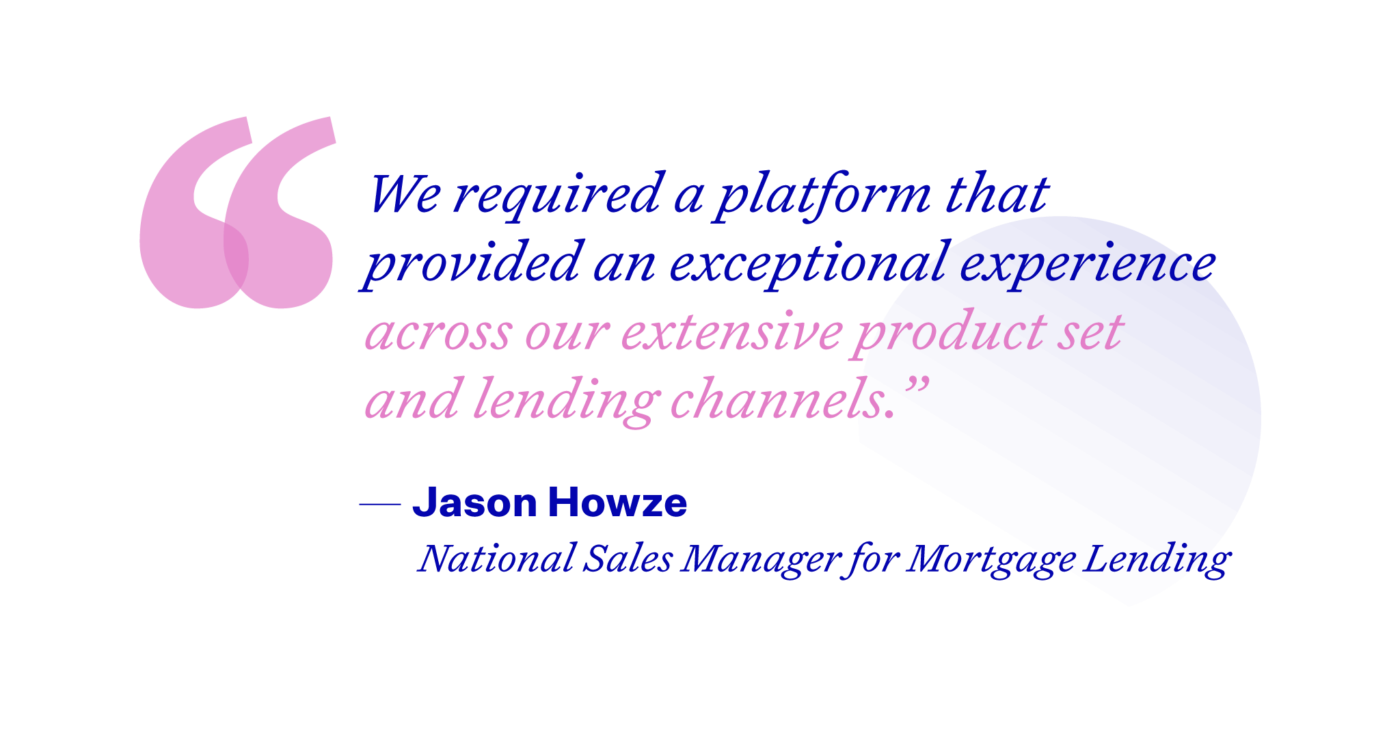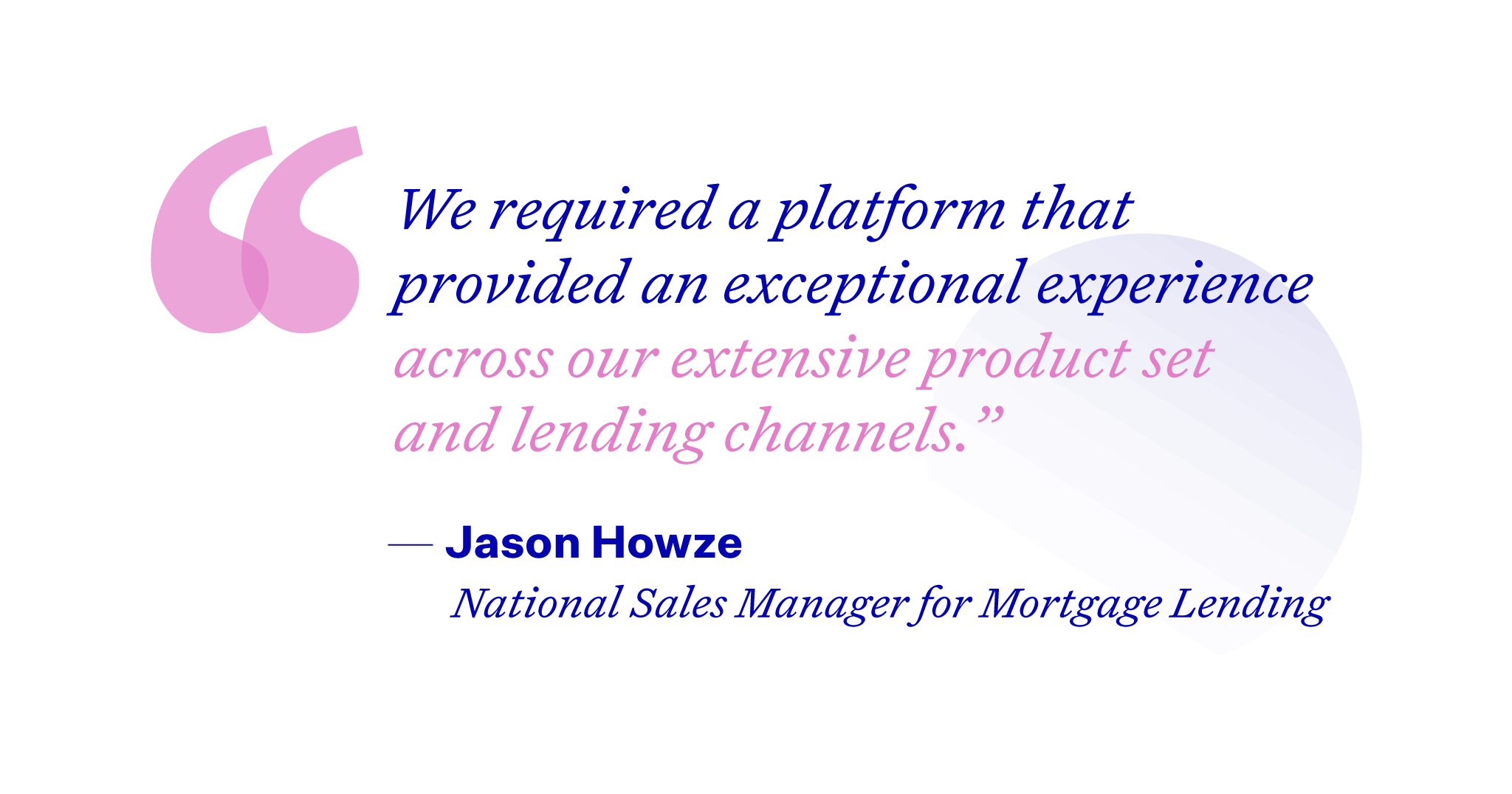 How a platform improves your … LO experience
Customer experiences are frequently top of mind when evaluating lending technology — it is a primary mechanism shaping public perception of a lender's brand after all. But consumer-facing functionality is just one piece of a truly exemplary lending solution.
For the Republic Bank team, it goes beyond cliche: effective communication really is key. In order for their LOs to provide the necessary level of service, they need to be empowered to provide personal connection, no matter where in the world they may be.
"It's not just the online application for us," explained Koresh, "but the ability to communicate with the client during the entire process." With Blend's Co-pilot feature, Koresh and her team have an easy way to do just that.
Sitting alongside Blend's many LO-focused tools, Co-pilot allows team members to jump in and guide borrowers in real time. Not only is this fun for lending staff, according to LO Rebecca Elliott, "it's a great opportunity to establish a long business relationship."
As exemplified by Co-pilot, support for on-the-go work is central to Blend's usefulness. As the bank has expanded from a small, local footprint to an expanded, digital reach, the flexibility to work from wherever is fundamental. "Blend makes it so easy to close online quickly and efficiently," continued Elliott. "That has really helped the market that I'm in."
And although no one wants to prepare for extreme scenarios like what the world has experienced in the wake of COVID-19, Blend enabled the Republic Bank team to make a relatively smooth transition to new ways of working from home. "Honestly, I haven't seen a slowdown with how busy we've been," noted Prestigiacomo. "In some aspects, it probably sped up."
When something works right, people respond. As Elliott put it: "Blend is my workflow. Every day." We can't think of any higher praise.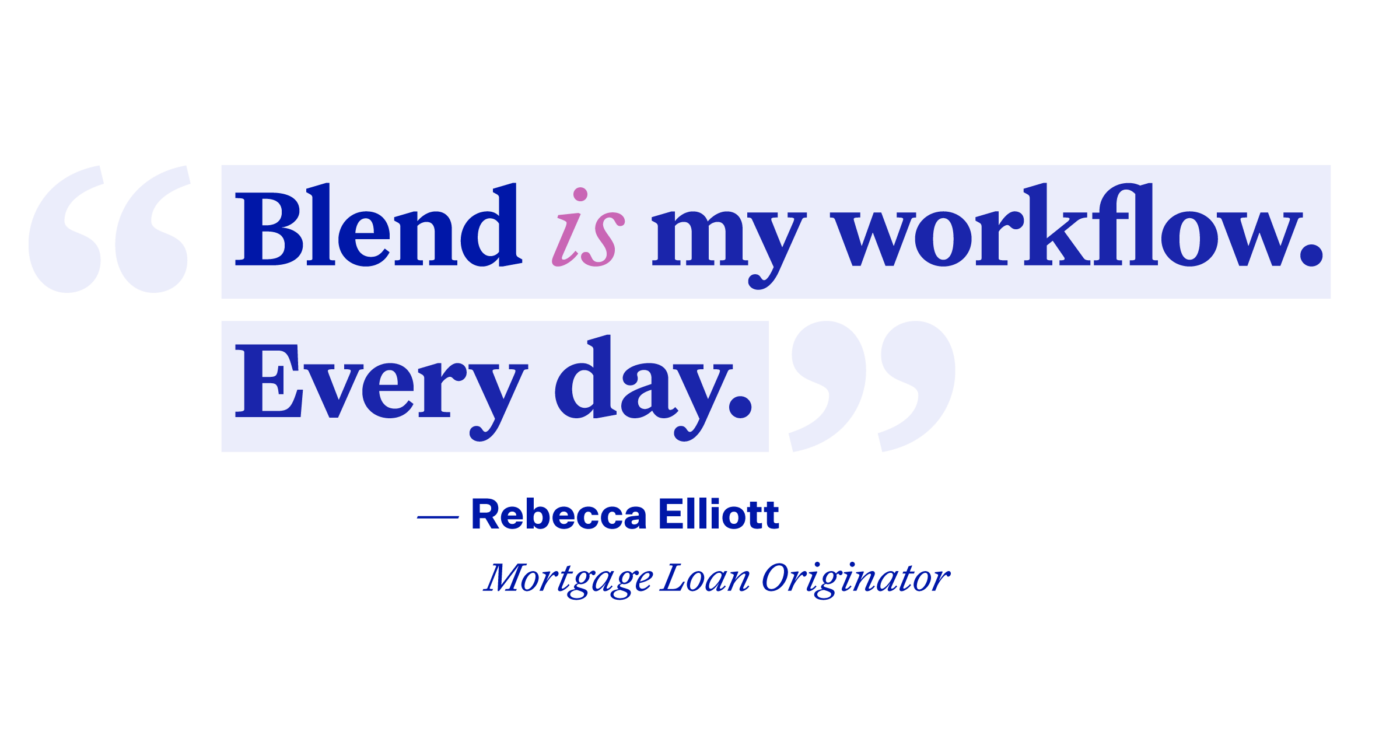 How a platform improves your … operational efficiency
Empowering tools and polished experiences are one thing. When it comes down to it, the ultimate question is: does it work?
With Blend, Republic Bank has access to a platform that not only works, it provides the agility to meet changing demand with grace — even in unprecedented circumstances.
"In the current refinance boom," noted Howze, "we've been able to continue to grow and increase our efficiency by reducing our turn times."
At the heart of this lending power is Blend's core platform functionality, including Blend Verification, which leverages numerous data connections to help increase application quality and support bonus relief through Day 1 Certainty.
Describing features is one thing, of course. Seeing the results drives the point home. "I had a loan approved in three days because everything was so automated," shared Prestigiacomo. "We closed in eight days." Not only does this speed help lending staff meet goals, it's a positive experience for consumers.
With Blend, the Republic Bank team has been able to double production, reduce turn times by 17%, and reduce underwriting touches by 16% without increasing staff levels.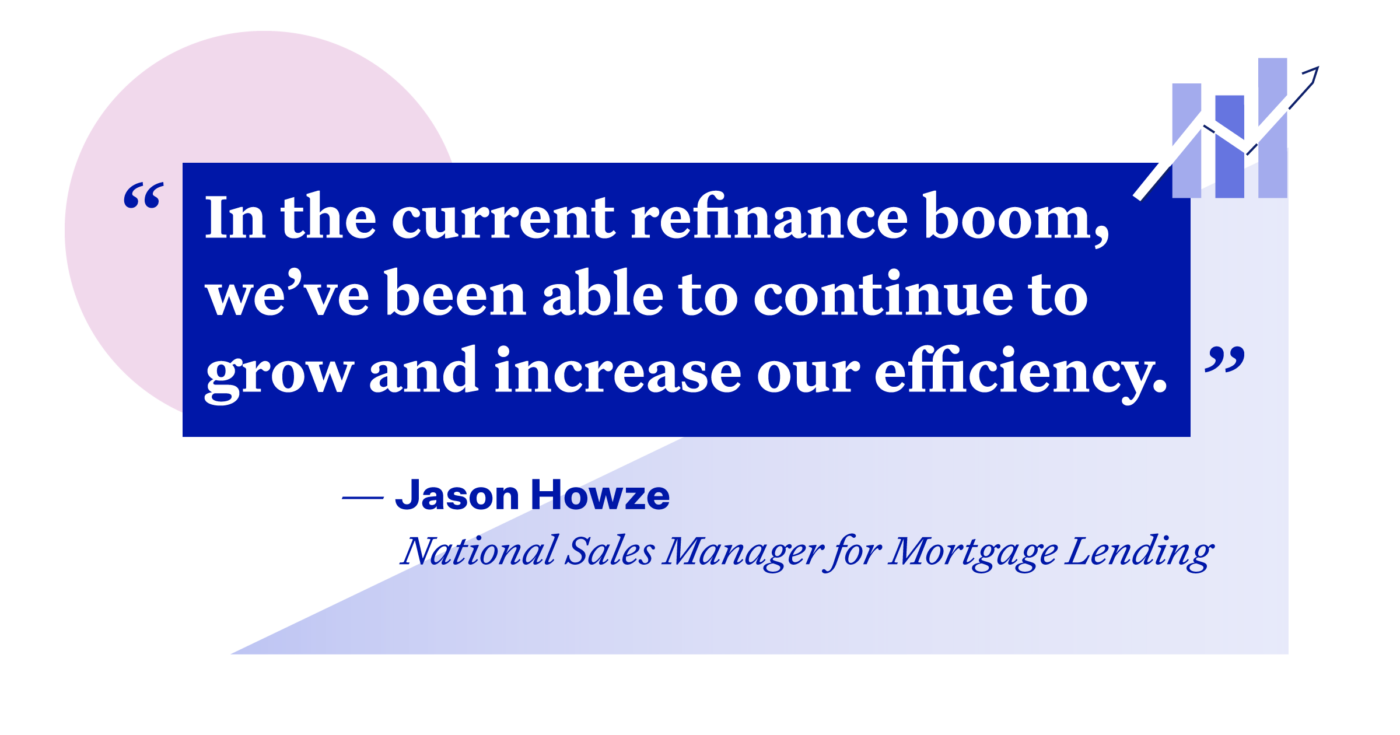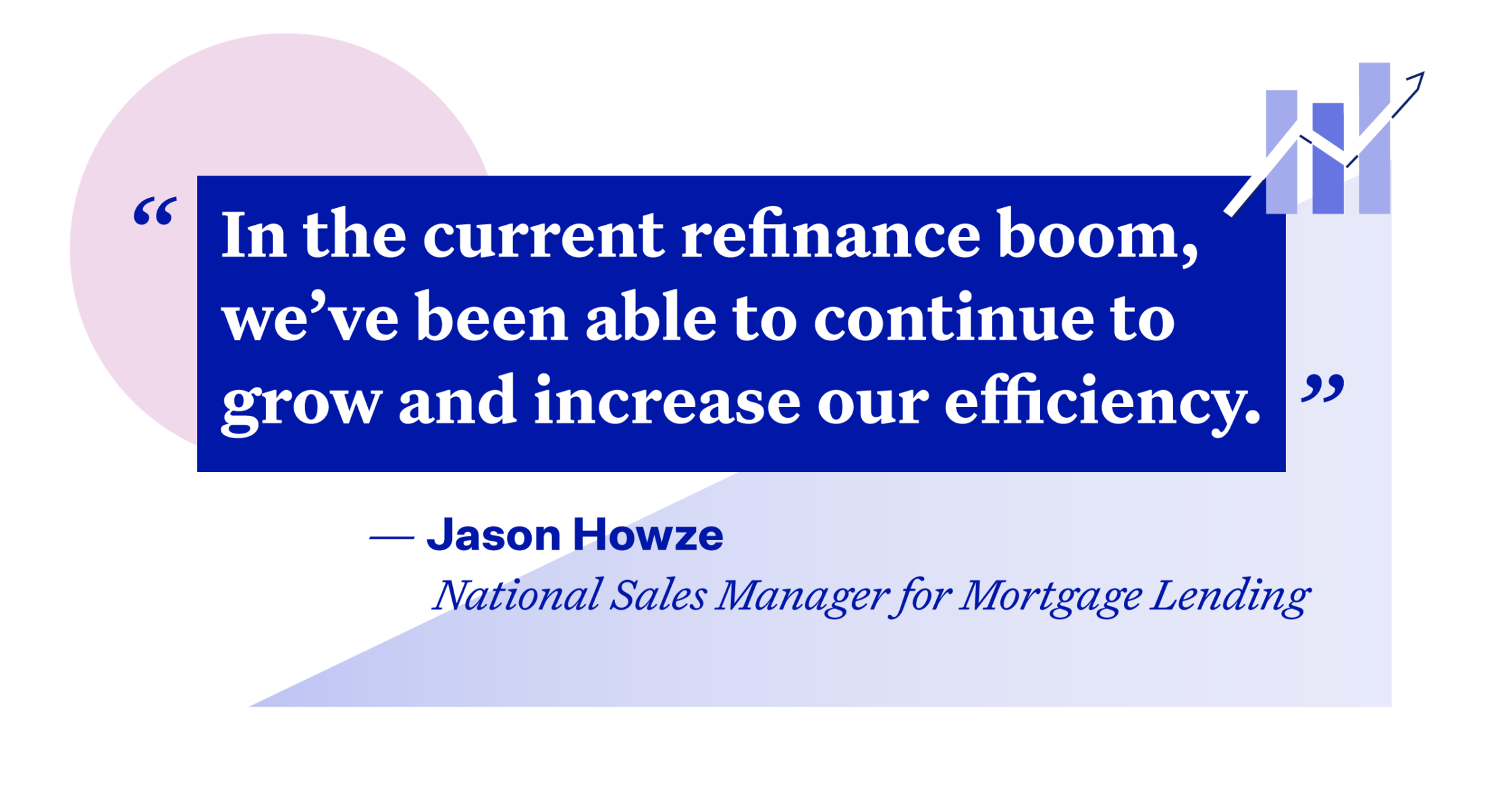 How a platform brings Blend and Republic Bank together for the long term
Building on 40 years of success, Republic Bank continues to push for more. With Blend they not only have a multi-product platform solution that supports digital expansion amid rapidly changing market environments. They also have found a partnership that will last.
"Blend is constantly improving and looking for feedback," Koresh confided. "They didn't stop. The product is constantly evolving. As we go through the years, I know that we will always have the latest and greatest."
With Republic Bank on our side, the feeling is mutual.